Airedale Springs focuses on delivering the best springs and wire forms to clients in many different industries – to do this, we use the latest CNC machinery, which allows us to produce high quality work that surpasses your expectations.
There are many benefits to using CNC equipment, and we're discussing some of them below, especially what makes them so much better than other types of machines.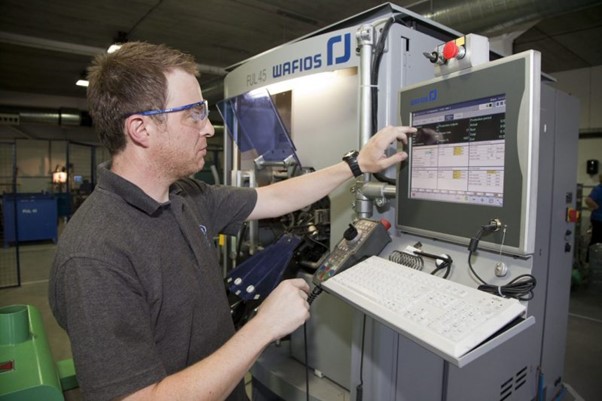 CNC Machines Can Work Round-the-Clock
As spring manufacturers, we produce thousands of springs and clips an hour, which means our machines must be able to withstand this level of production. CNC equipment can work nonstop, ensuring a 24/7/365 production if necessary. What's more, they don't require breaks and are able to maintain efficiency for prolonged periods of time.
Machines do need to be turned off for maintenance, for example, but this doesn't mean production has to be disrupted, since you can schedule preventative maintenance for an off-peak period.
They're Precise
CNC machines are also accurate, since they can replicate the same design with the same exact dimensions and configurations thousands of times. The resulting products will look the same. This means CNC equipment is great for high volume orders, as it saves time and money. If you were to use a more conventional machine and create springs by hand, it would take a long time and the room for errors would be higher.
CNC Machines are Consistent
As mentioned, the springs or wire forms manufactured by these types of machines can be repeated over and over again and always look the same. Quality is consistent as well, allowing us to deliver products without errors to all our clients. Once spring design is approved (we use the latest computer software to design springs), you can rest assured that every item in the order has the same exact size, tolerances and dimensions.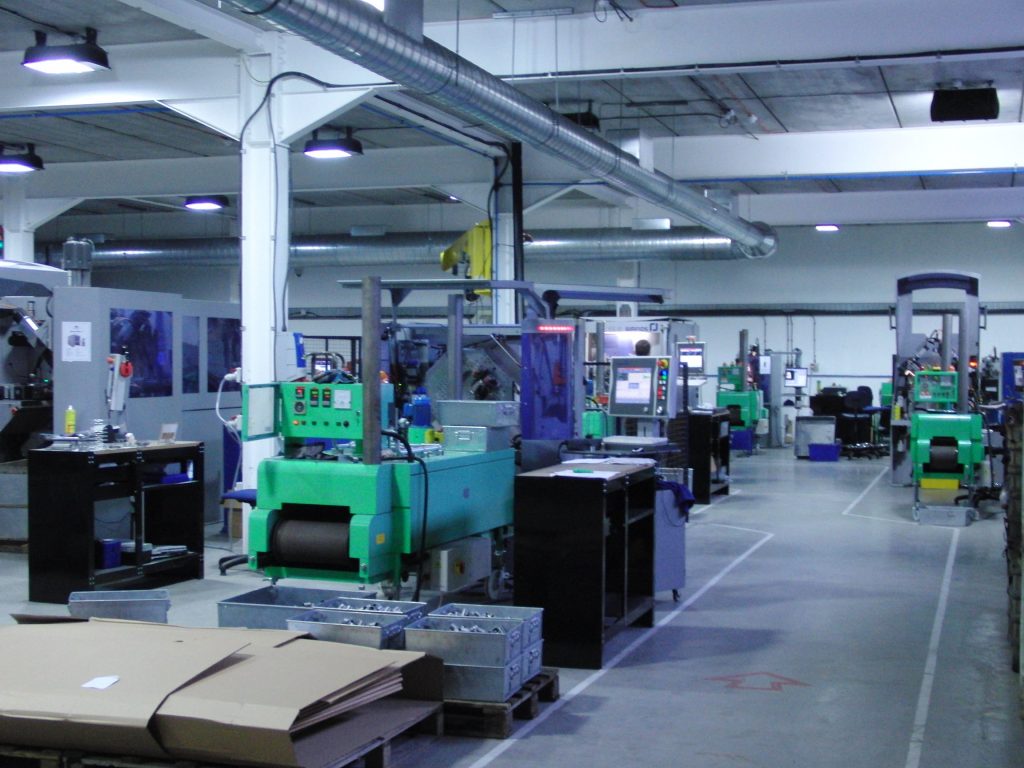 They Deliver a Fast Turnaround
Because CNC machines can work nonstop or for a very long time before they need to be shut down for maintenance, they allow us to produce a high output of work and a quick turnaround for our customers. This means you always receive your products in a timely manner – for instance, with our custom springs service, we can even offer same-day dispatches!
CNC Equipment Can Be Operated with Minimal Staff
Our CNC machines are operated only by highly skilled employees who understand how they work and can provide our clients with the best products. This equipment can be used by a minimal workforce and with little to no supervision, while still maintaining high standards, allowing our employees to focus on other parts of production – and on delivering great service to our customers.
Because not many operators are needed, this allows us to stay open during the pandemic as well, as we can easily comply with the latest government rules and social distancing guidance while providing springs and wire forms to our clients.
These Machines Are Also Safe
At Airedale Springs, we take safety very seriously. Our machines are operated only by personnel with a lot of training and experience, ensuring their safety and that of those around them at all times. In addition, the equipment itself is safe, since we only use the highest quality machinery, manufactured by world-class brands, such as Wafios and HTC.
CNC Machines Improve Productivity
Because CNC machinery is automated and, therefore, capable of a high production speed, they also boost efficiency and productivity. Our manufacturing processes are accurate and fast, especially because machines don't get tired, allowing us to keep up production even during the pandemic.
As we've previously discussed, this automation is crucial for manufacturers who want to grow their business, as it offers many advantages to companies across the nation. A PwC study (PDF) shows that automation may impact 30% of UK jobs by the early 2030s, and that around 45% of manufacturing jobs could be automated.
For most manufacturers, machines like these are essential if they want to stay competitive in a post-COVID world.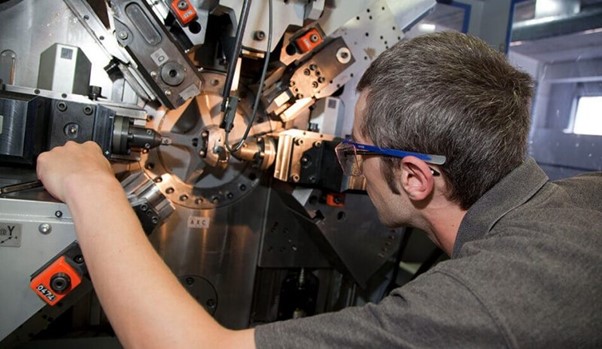 CNC Machinery at Airedale Springs
Airedale Springs prides itself on having the best CNC machinery in the market. This cutting-edge equipment allows us to meet our clients' requirements and the demands of their industry, and we can easily manufacture thousands of products in only an hour.
We can create products with a wire diameter that ranges from 0.15mm to 8mm, for example, ensuring you're always getting the right spring or wire form for your project. We use coiling and wire-forming equipment from Wafios, HTC, DKPM and Adtech, all of which offer quality and consistency.
From zero-error production to cost-optimised solutions, our CNC machines help us give our clients the best customer experience at the best prices.
If you'd like more information on how our CNC machines help you, get in touch today on 01535 643456, or send us a message or enquiry to sales@airedalesprings.co.uk. We're open for business and more than happy to discuss your project details and specifications with the team.