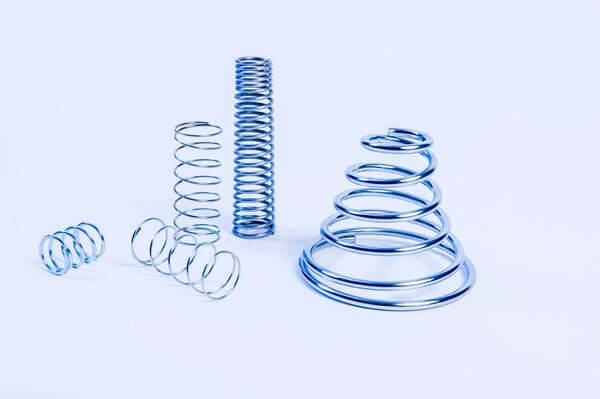 Compression Springs from Airedale Springs
A compression spring is an open-coil helical spring that offers resistance to a compressive force applied axially. They are the most common spring configuration and are one of the most efficient energy storage devices around.
When you apply pressure to a compression spring, making it shorter, it pushes back against the load, trying to get back into its original length. Compression springs can be formed in many shapes including cylindrical, conical, barrel and hourglass, the coils of which are usually placed over a rod or fitted inside a hole. As manufacturers on compression springs in the UK, we can supply you with ground or unground ends.
Get In Touch