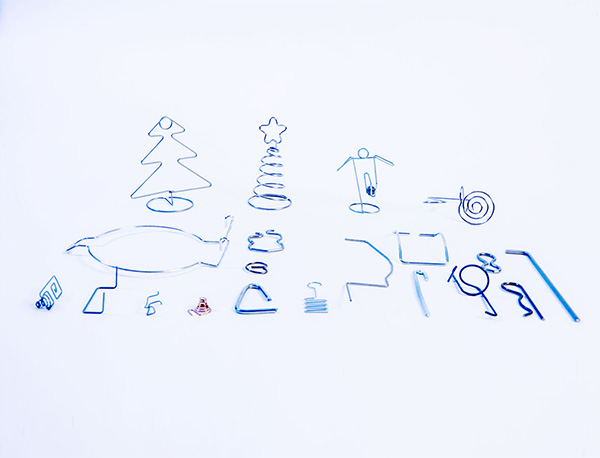 At Airedale Springs we are not only spring suppliers; we can also provide a wide variety of custom and standard wire forms. The shapes of wire forms are only limited by the imagination of the designer, equally with the latest CNC forming machines the ability to produce such wire forms is, in many cases only limited by the skills and imagination of the machine setter.
Get In Touch
We have continued to invest in the latest CNC coiling/wire forming machines and are able to produce simple or complex wire forms, combining CNC, special tooling and manual processes as appropriate to meet the needs of our customers.
We have assisted many of our customers in solving their complex design issues. Some of our solutions have led to significant cost savings on tooling, manufacture, assembly costs and materials usage.
Wire forms are used in a very diverse range of applications including:
Baggage label clips
Electrical switchgear
Light fittings
Hooks
Telecommunications equipment
Textile machinery
Safety equipment
It's helpful to know where a spring is designed to fit and what the sizes of the hole and shaft are.
Please also let us know of any other important dimensions.