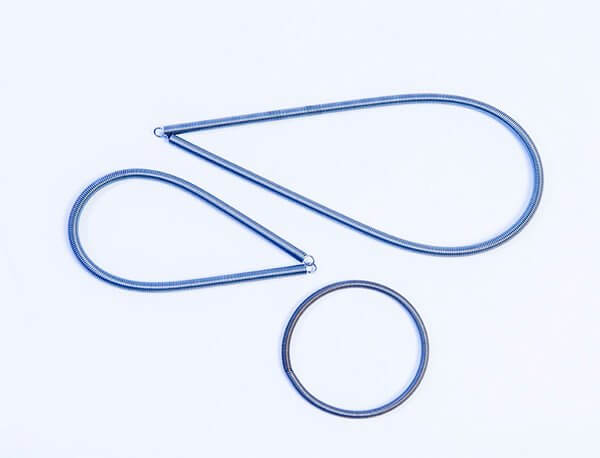 Garter springs are helical springs whose ends are connected to form a circle which then provides a strong radial force. They are formed from extension springs to provide a contracting radial force.
To connect the garter spring into a loop, one end may be coned so that it fits tightly into the other end and creates a nib joint, or it may be looped so that it can be hooked on to the opposite end. They can be supplied pre-assembled into loops, or in lengths – this is particularly useful for standard weights or diameters, as it allows you to cut and assemble your garter springs as needed.
Typically made from carbon steel or stainless steel wire, garter springs are often utilised in oil seals and shaft seals, motor drive belts and conveyor systems. The constant radial force which they exert is ideal for creating a pressurised seal around a pipe to prevent leakage or contamination.
Get In Touch