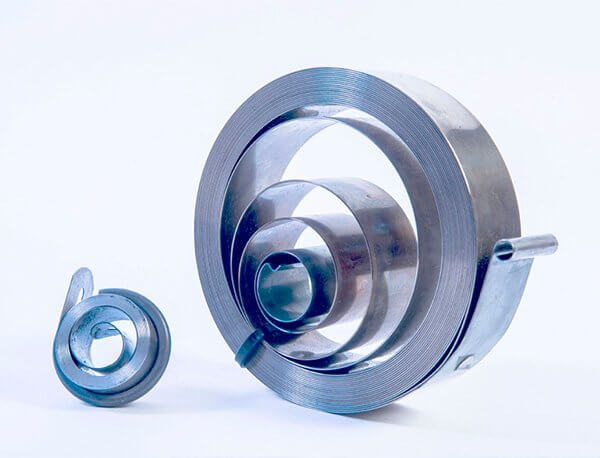 Clock springs, also known as a power springs, are made by winding a pre-stressed flat strip of spring material on an arbor and into a retaining ring to create a compact power source. They provide torsion and are sometimes used in place of the traditional torsion spring, where their circular movement is more appropriate to the application. As the name implies, they are most commonly used in traditional clocks and watches, however they do have a much wider range of applications such as scenery retraction in theatres.
Get In Touch
At Airedale Springs, we have an enviable reputation for producing high-quality clock or power springs; we export them to customers all around the world. We use the best quality materials, and our many years of expertise in spring manufacture and strict quality control means that you'll always be assured of the precision of every piece.
We can make clock springs in a wide variety of sizes, revolutions, and end configurations to suit your exact requirements. Our modern manufacturing and production facilities allow us to produce clock or power springs from miniature sizes, up to 750mm outside diameter. These larger clock springs can either be supplied in wire rings or fitted in mild steel bands to keep them constrained in transport.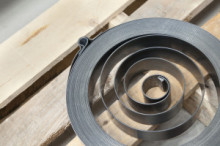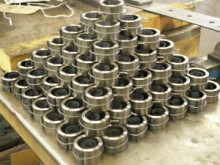 Contact Us for High-Quality Clock and Power Springs
At Airedale Springs, we pride ourselves on offering a service that's flexible and personal; whether you're in need of a large bulk order, an ongoing supply or a small batch or "one-off", our expert team will be more than happy to help you. For more information, to ask for a quote or to order clock or power springs, contact us today.