As the song goes, Christmas is the most wonderful time of the year, and many people across the nation will be out searching for the perfect gifts for their loved ones. Springs are one of the most well-known components and are instantly recognisable to the general public. However, despite this familiarity, many people would be surprised at how many products require high-quality springs.
Join us on a festive journey as we present a few examples of where springs are essential during the 12 Days of Spring-Mas!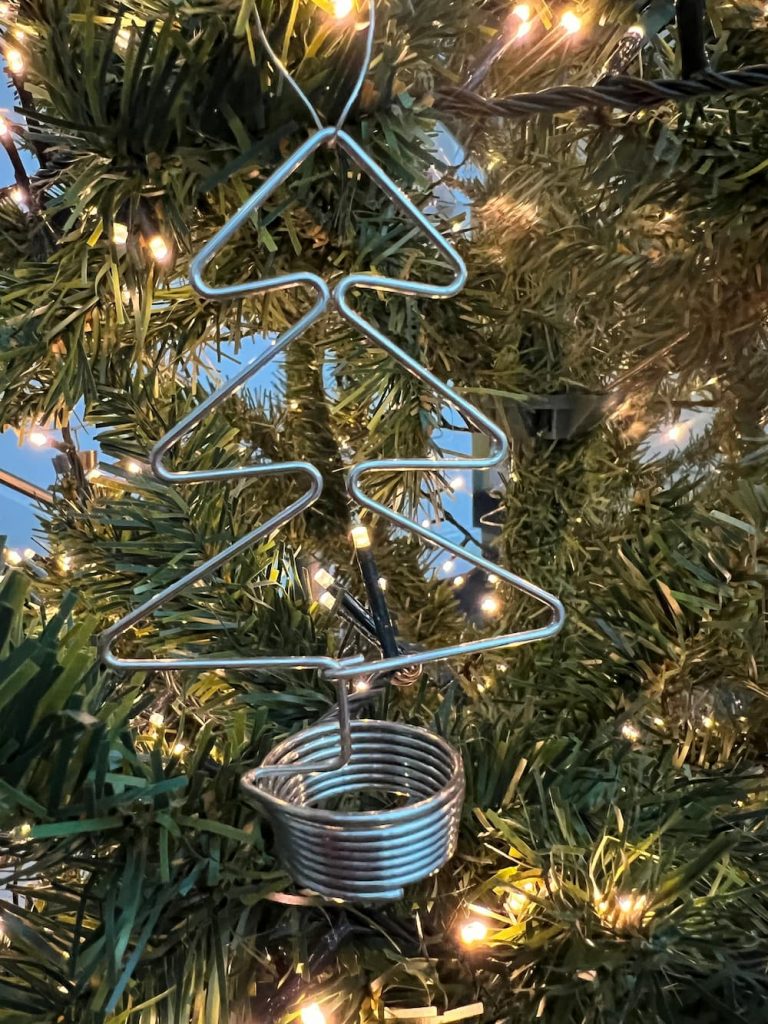 Day 1 – Children's Toys
Children's toys are a staple of Christmas time, with many homes filled with them during Boxing Day as happy kids play. Various springs are used in classic toys, such as jack-in-the-boxes, wind-up toys, and modern electrical toys, such as remote-control cards and electrical entertainment devices. The Slinky is the most well-known example, as it is a spring.
Safety is paramount when designing children's toys; retailers and parents must be confident that these toys are safe for their kids. That is why a custom spring manufacturer such as Airedale Springs will ensure that every spring created meets the required specification and is of the highest quality for longevity and safety.
Day 2 – Bicycle
Bikes are a great choice for a Christmas gift for both experienced and novice exercise enthusiasts as the new year inspires plans for exercise regimes across the country. But your daily bike ride would be far less pleasant without effective suspension springs for the saddle.
Day 3 – Springs for Electronics
Manufacturers are integrally involved in creating many highly sought-after devices with their small springs for electronics. In addition, computer internal and external components such as keyboards and mice will need springs to function correctly.
Day 4 – Car Suspension Springs
Buying someone their first car for Christmas is a spectacular gift that will never be forgotten. Springs are an element in many areas of vehicles, from internal electronics to seats and suspension. Coil, leaf and torsion spring designs are all needed to ensure the driver has a smooth, safe ride.
Day 5 – Trampoline Tension Springs
Tension springs (or extension springs) are the official name for the well-known spring used around the perimeter of a trampoline. Without these springs, a trampoline wouldn't bounce, and instead, it would be useless. Compared to well-known compression springs, these springs are designed to resist any force applied and return to their resting state.
Day 6 – Office Supplies
Many handy desk stationery tools need a form of spring design to function efficiently. Small spring manufacturers will be commissioned to create various components for calculators and torsion springs for paper punches and staplers. Even the humble paper clip will have been sourced from wire form manufacturers originally.
Day 7 – Watches and Clock Springs
A luxury timepiece is a great way to mark the end of a year and will be a reminder to them of how much you care during next year and more unless it breaks. Unfortunately, low-quality small springs will easily ruin a gift like this. A small spring manufacturer must have the highest standards regarding springs for clocks and watches, as they need to be reliable.
Clock springs (or power springs) consist of a flat strip of pre-stressed spring material. These provide torsion in areas where circular movement is required. Springs are also used in the clasps and the mechanisms that keep the watch on your wrist.
Day 8 – Kitchen Appliances
Like electronic devices, kitchen appliances are a popular gift during the festive season and require high-quality springs to function correctly. For example, a toaster needs strong springs that can withstand the extreme heat of the toaster operation to bounce the cooked bread up.
Day 9 – Pen Springs
A fancy pen is a great gift for someone who is a fan of tactile writing; for convenience, most will have a retractable writing tip. All ballpoint pen designers need small spring manufacturers to create a compact and durable spring to facilitate the satisfying clicking. Whilst many elements of a high-quality pen can be replaced, such as the internal ink cartridge, a faulty spring will be very challenging to replace for the user. This is why it is essential that these small compression springs are manufactured with longevity in mind.
Day 10 – Christmas Lighting Controls
Christmas lights are not an immediate gift but absolutely a common sight around this festive season. These strings of brightly coloured lights will be connected to a control box that dictates their operation. This will contain small springs to facilitate its use, even if it is simply the on-off button.
Day 11 – Umbrella
With the joys of Christmas, there is always the chance of bad British weather. So, a popular gift positively received will be a strong umbrella to withstand the wind, snow and rain of winter. For retailers to sell an umbrella strong enough to withstand harsh weather, the product designers need powerful tension springs to help users open and close the umbrella. These can be found near the bottom and top, where they can be locked into position.
Day 12 – Reclining Chairs
Reclining chairs are a wonderful addition to any home for superior relaxing, but they would suffer without the internal springs installed to help them function.
High-Quality Springs Every Day
Airedale Springs are passionate about Christmas, and our contribution to this festive season is to be high-quality spring manufacturers for the UK gift industry. 2022 has been an amazing year for Airedale Springs, with many challenges overcome, and we are looking forward to 2023 and the new opportunities a fresh year provides.
We plan to continue forward and grow as a company in the new year. Our equipment, processes and spring designs are constantly being reviewed to discover new areas where we can improve. We are also committed to increasing our product range with new components to be exactly the industrial spring manufacturer our clients need.
For more information on how we could assist with your product or machine design, contact us directly or call us at 01535 643456. Our offices are closed between 21st December 2022 and 3rd January 2023, but apart from then, our friendly team will be happy to help.