UK manufacturing has been facing several ongoing challenges in recent years, many of which were worsened by the lasting impact of Brexit and the Covid-19 pandemic. However, the industry has met these challenges with grit and determination, confronting supply chain disruption, productivity downturns and staff skill shortages head-on and working to find the best possible solutions for the business, the employees and the customer.
What has become apparent is how critical the adoption of automation and robotics is to the sector if we are to drive productivity, meet demand, operate sustainably, and change the way people view automation in the industry.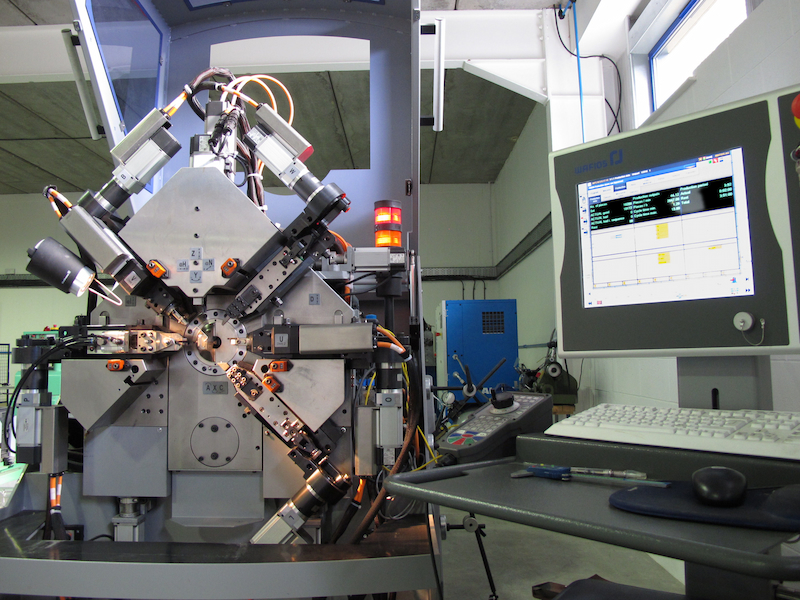 Manufacturing in the UK Today
UK manufacturing plays a pivotal role in local economies. At Airedale Springs, we are proud to be a quality compression spring manufacturer and part of an industry that provides long-term career opportunities to local people passionate about engineering. UK manufacturing is responsible for 53% of the country's exports, and wages in the sector are, on average, 13% higher than the rest of the economy.
The last few years have seen a surge in technology in the sector that can help manufacturers rise to the two significant challenges outlined by the government:
Achieve net-zero carbon emissions by 2050
Improve the prosperity of the country via the Leveling Up Agenda
Automation and robotics are vital puzzle pieces for UK manufacturers to achieve these goals. However, there are roadblocks in the way that have left the UK lagging behind when it comes to utilising automation. We currently rank 24th in the world for robot density per 10,000 manufacturing employees, a low ranking for a country with manufacturing at the heart of its economy.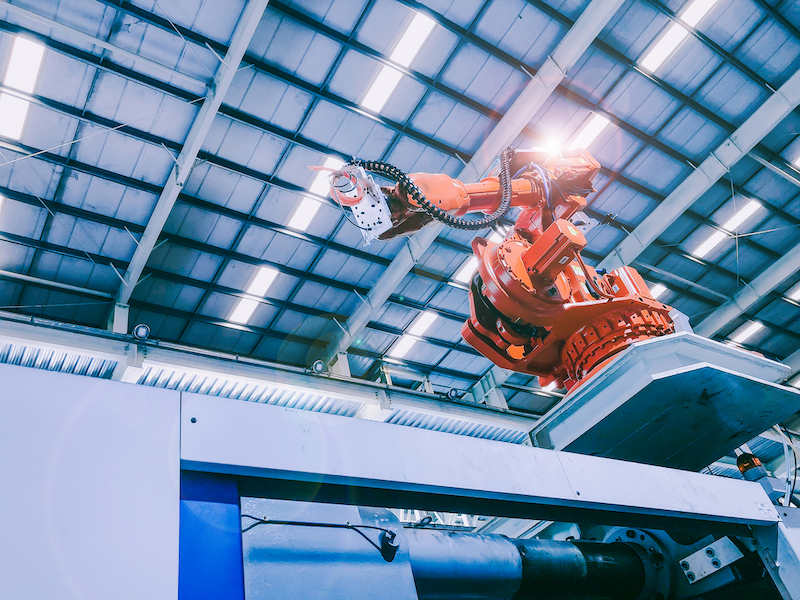 Attitudes Towards Automation
Perhaps the most significant factor stunting growth is current attitudes towards automation and robotics. The fear that automating processes and removing the need for manual labour will result in widespread job losses is not a new concern. In fact, it can be traced all the back to the 19th century, when textile workers destroyed machines for fear of being replaced by them.
A lack of understanding surrounding the impact automation has on tension spring manufacturers such as ourselves results in a negative perception and a hesitancy to fund and adopt new technologies that would benefit manufacturing businesses, the wider economy and the environment. If manufacturers are to achieve net-zero by 2050 and contribute to the prosperity of the country, enhanced adoption of automation and an investment in training workers in the new skills required to manage those systems is required.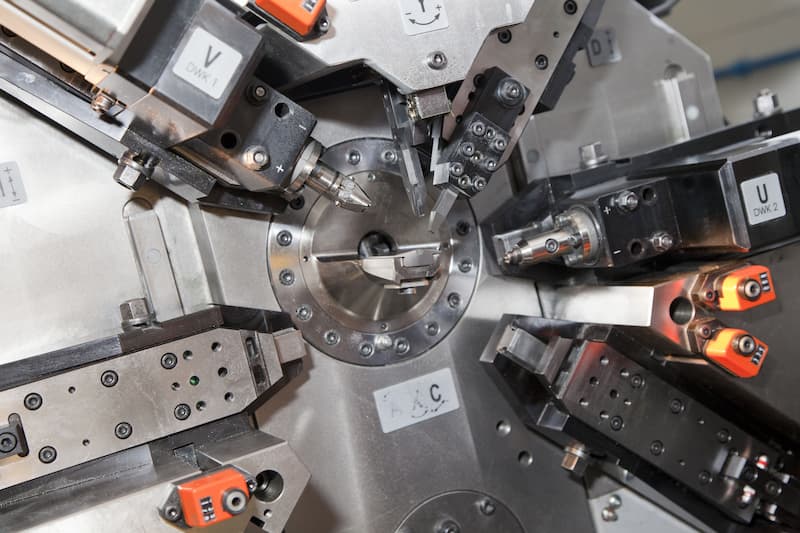 Why Manufacturing Needs Automation
Anyone who has worked in the sector for some time understands how automation boosts efficiency in manufacturing. That said, if we are to change the broader landscape and fund the implementation of new technologies, manufacturers, trade unions, governing bodies, and academic institutions need to work together to address current challenges.
As a reputable custom spring manufacturer, we must demonstrate how automation benefits not just those involved in the manufacturing supply chain but also how it saves time, money, and energy across the broader economy in a way that also safeguards the environment.
Time
It is no secret that machines can consistently and repeatedly manufacture products faster than a human can without tiring and with the same level of precision every time. This automation method significantly reduces lead times and downtime and helps spring manufacturers like us meet demand. But outside of speeding up the production line, automation also gives our employees back their time. By automating menial and repetitive procedures, manufacturing engineers have more time to develop their skills, implement solutions, create new, better processes, and drive innovation.
Money
The money saved through automation in manufacturing is not, as some would have you believe, because jobs have been axed in favour of machines. Savings are made through automated stock management, minimal wastage through precise utilisation of raw materials and consistent quality of the end product, increased production capacity and improved predictive maintenance. Combined, all these savings help manufacturers succeed even when faced with rising costs.
Energy
Automation is a powerful tool in the fight to reduce energy consumption, allowing manufacturers to collect data on energy-dependent areas of their operations and make adjustments accordingly. A piece of equipment that is consuming too much energy because it requires maintenance may be difficult to identify through a manual inspection. In comparison, predictive analysis makes it easy to remedy, in many cases, before it's even happened.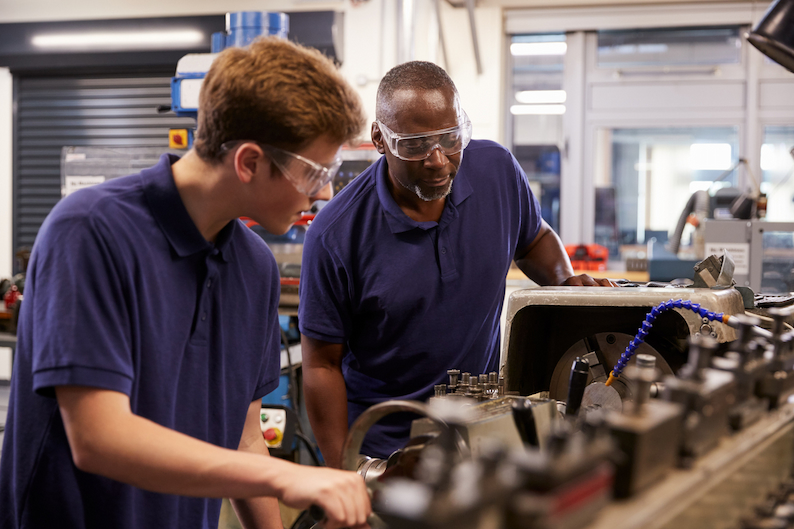 The Future of Automation in Manufacturing
It is crucial for both the economy and the environment that UK manufacturing can fully embrace automation and use it to the best of its ability for the benefit of everyone. All those invested must work together to raise awareness, change perceptions and ensure the next generation of engineers have the skills to succeed and work alongside new technologies.
Automation in manufacturing is not a quick fix. It requires investment from education systems and the government to encourage interest in the fields of engineering and robotics, alongside partnerships between academia and industry to provide clear and accessible career paths for talent to come through. There must also be a focus on reskilling and retraining existing employees whose roles may be impacted by the automation of manufacturing processes.
Here at Airedale Springs, we use automation to save time, money and energy so we can focus on inspiring and nurturing the next generation of manufacturing engineers with a specific interest in spring design. Find out more about us and what we do, and fill out our online enquiry form if you are interested in how we can help you with spring manufacturing.