Springs are an integral part of many products, and their versatility spans hundreds of industries. If your products contain springs, it stands to reason that you will want to establish a strong relationship with a reputable spring supplier.
There's more to consider when choosing a spring manufacturer than just the springs themselves. Forming a new connection with a supplier is an incredibly important decision that should not be taken lightly. A good working relationship with a supplier can boost sales, improve the reliability of your service and reduce lead times. In contrast, a bad relationship can often result in delays, miscommunications, poor quality products and ultimately, dissatisfied customers. With that in mind, what are the key factors to consider when choosing a spring supplier?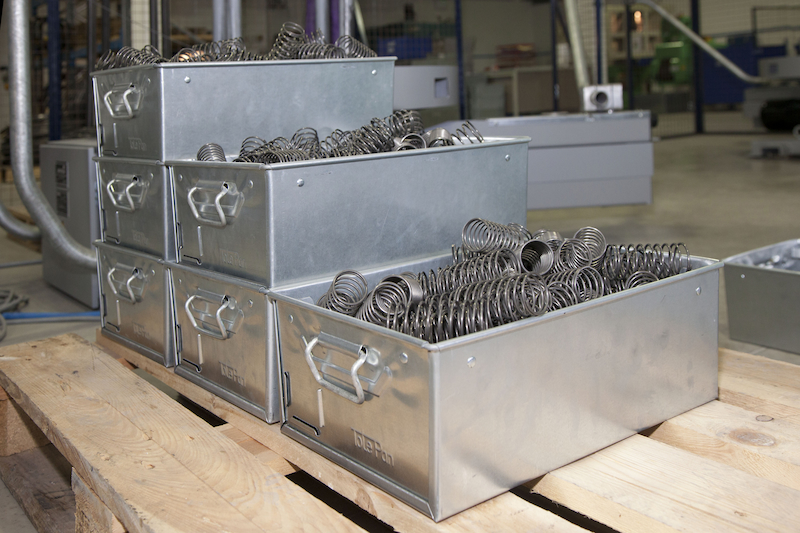 Cost – Price vs Value
Cost is undoubtedly the first factor many businesses consider when comparing spring suppliers, as the price of a spring will directly impact your bottom line. That said, it is important to differentiate between price and value and understand that just because one spring supplier is cheaper than another, this does not mean you will necessarily be getting better value for money.
The price of spring is easily calculated. When you make an enquiry with a supplier, they will give you a quote based on your requirements and the volume of your order. Of course, prices between suppliers will vary, and your decision will likely be guided by how much you are willing to pay. But before you opt for the cheapest supplier, consider the actual overall value, not only of the spring but of the supplier's service and how other factors impact the total cost of the product.
Value is harder to define than price, so let's look in more detail at what we mean when we talk about value.
Product Quality
Let's say you are looking for a small spring manufacturer; is it worth paying more for a better quality spring made from higher quality materials that will last longer than the cheapest available option? Cost and quality often go hand in hand, and it is no secret that you should expect to pay more for a better quality spring. That said, you want to pick a spring supplier who will deliver the quality they promised consistently and meet your expectations with every order.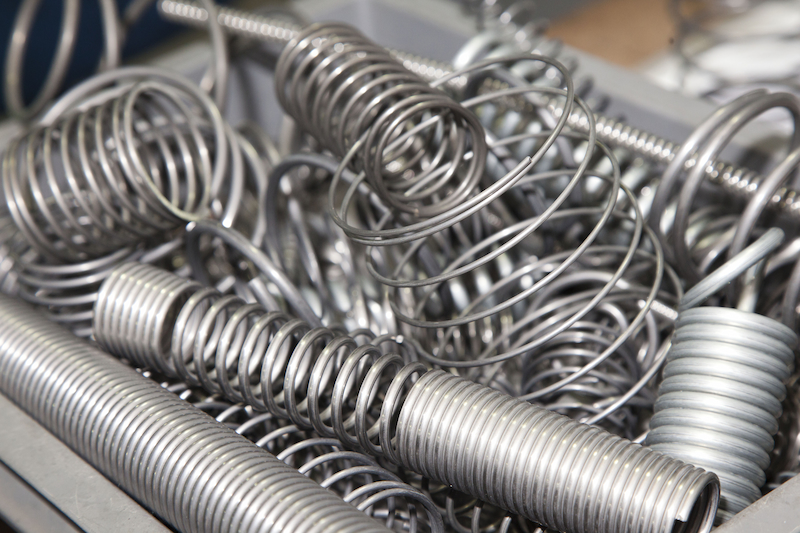 Lead Times
The latency between the beginning and completion of the spring manufacturing process should align with your expectations and demands. If a supplier is offering heavily discounted springs that beat all the competitor's prices, but the lead time between spring design and delivery surpasses your own deadlines and means you won't be able to complete projects on time, then the partnership will not work.
You should strive to find a spring supplier who is honest and realistic about their lead times, as failure to complete a project on time and supply your springs when you expect them could have seriously detrimental knock-on effects for your business. Many spring suppliers, ourselves at Airedale Springs included, use automation to boost efficiency and provide customers with more accurate, realistic lead times.
How long your orders take to fulfil will depend heavily on how many springs you're ordering, whether they're stock or custom, how readily available the materials required are, and how busy the supplier is. When making your initial enquiries to spring manufacturers, ask about lead times, whether they have the flexibility and capacity to do short, medium and high volume runs, and get the supplier's opinion of possible delays due to supply chain disruption and material shortages.
Location
Deciding whether to opt for a local supplier or expand your search further afield, maybe even overseas, will depend mainly on your own business values and the direction in which you see the company growing.
Let's say you're a British company that prides itself on sourcing materials from local businesses, with interest in rising to the challenge of greener manufacturing and keeping your carbon footprint to a minimum. You will likely find a UK based spring supplier a better fit than trying to outsource the business to a foreign company. Using a British manufacturer will reduce transportation costs, carbon emissions and align with your company's values.
On the other hand, if you are a growing business looking to expand into new countries, choosing an international supplier based closer to your overseas facilities or headquarters may be more beneficial. Lead times will likely be reduced, as will the financial and environmental costs of shipping, and the supplier will be fully aware of their country's rules, regulations and laws.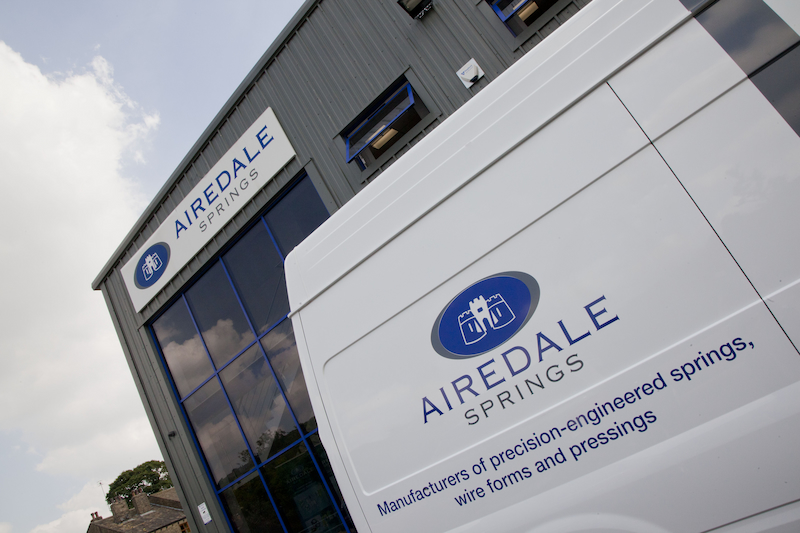 Reputation Experience and Shared Values
Choosing a manufacturer who shares your company values, has a solid and reliable reputation, and is an expert in their field is pivotal to forming a healthy working relationship with your spring supplier. Do not hesitate to ask potential suppliers questions that will help you determine whether they're a good fit for your business's needs. For example, do they have experience making springs for your industry? Do they have a thorough knowledge of spring materials and understand the conditions and environments under which the springs you require will need to perform under? Do they seem open to working with you and listening to your requirements to ensure the spring meets your exact specifications? Do they have testimonials from existing clients that show what working with the supplier is really like?
These are all valid questions and ones that any reputable spring supplier will be happy to answer and provide evidence to support their claims. However, it is also essential to choose the spring supplier who shares your company values. For example, If sustainability is a crucial focus for your business, choose a spring supplier that uses 100% recyclable metal across its products and can demonstrate how they are actively finding ways to reduce energy consumption in their manufacturing processes.
Selecting the right spring supplier will involve a combination of all the above. Still, the key takeaway is to remain open to evaluating all factors, not just the cost of the springs themselves. So if you're looking for a reputable spring supplier with over 70 years of experience in manufacturing, a focus on operating sustainably and experience making springs for a wide range of sectors, get in touch with Airedale Springs to start discussing your next spring or wire forming project.