Sustainability is an important issue in manufacturing and all its sectors, including automotive. While this industry is not renowned for being the most sustainable, there are many current and upcoming measures that the UK – as well as the rest of the world – are taking to reduce its carbon footprint.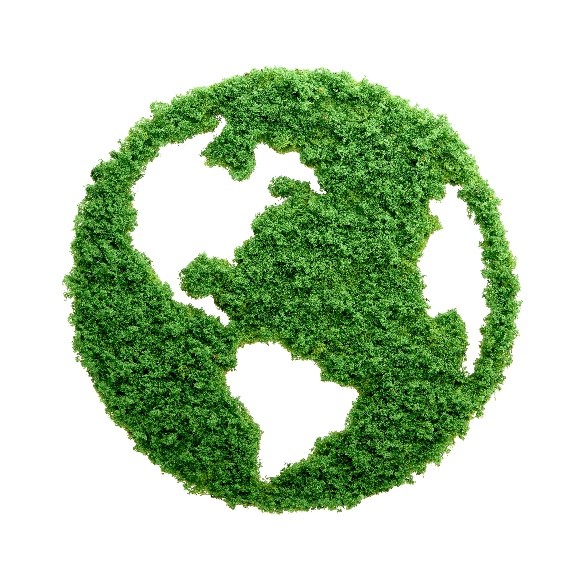 With the growing number of electric vehicles and the government's pledge to reduce the sector's emissions, there is no denying that we're moving towards creating an eco-friendlier automotive industry.
Recycling
Many carmakers are including recycled components and materials in their vehicles. Much of the steel and aluminium used is recycled, but some companies go beyond that to create vehicles that are even more environmentally-friendly. For instance, Hyundai have used ground-up volcanic rock in some of their sedans' roof support pillar coverings, while BMW uses sustainable eucalyptus wood into dashboards of their i3 electric car. Subaru also say they're a zero-landfill brand and Ford say they save over $10 million in North America by utilising recycled materials in their cars.
It's also important that vehicles are disposed of properly when they're beyond repair and ready for the scrapyard. Scrapping a car in an eco-friendly way means making use of a professional company that knows how to remove dangerous components, such as battery acid, and dispose of them properly, as well as salvage any materials that can be recycled and reused.
Electric Vehicles
Electric cars have been one of the most important innovations in the automotive sector. They aim to reduce the impact of vehicles on the environment, as well as cut down motoring costs, the amount of fossil fuel used and the volume of CO2 emissions. It's estimated that demand for electric vehicles in the UK could reach 12 million cars by 2030.
Fossil fuels refer to products such as diesel and petrol, which not only impact the atmosphere and the ozone layer but also contribute to health problems. Some countries are investing in the sale of 100% electric vehicles; the UK has imposed a ban on new petrol and diesel vehicles by 2040.
Jaguar Land Rover and Volvo have said they will stop manufacturing new models powered by internal combustion engines from 2020 onwards, which strives to cut down greenhouse gas emissions.
And, now, even the white van is going green. Created by Arrival, a UK firm which provides electric commercial vehicles, the prototypes are unlike anything else on the market. The battery and motor technology are set in a 'skateboard' wheeled base, for instance. The prices will be similar to those of vans with internal combustion engines on the market (around £35,000).
The transition to all-electric vehicles won't happen overnight. After all, it depends on several factors, such as vehicle charging infrastructure and legislation for the installation of charging points in homes. However, it's more than worth it to consider the adoption of electric vehicles at a global scale, be it in terms of reducing emissions and sound pollution, and in regard to protecting the planet's natural resources.
Other Sustainable Practices and Innovations
Many companies, such as Ford, have included stop-start technology in their newer car models, which causes the engine to stop when the car is resting at a red light, for instance. Even though this measure seems like such a small change, it can help drivers to save gas and reduce their vehicles' emissions.
It's also crucial that carmakers not only use sustainable materials and improve fuel efficiency in their vehicles but also invest in renewable energy (like solar and hydro) in their factories. The carbon footprint of manufacturing a brand-new car is bigger than most people think; the process emits as much carbon as driving the vehicle during its lifetime. So, by investing in plants that are eco-friendlier, it will be possible to reduce CO2 emissions of cars even before they get on the road.
As spring manufacturers, we understand the importance of addressing environmental issues in the manufacturing and automotive industries. From key strategies and innovative technologies to the use of sustainable materials, the sector is working hard to become as green as possible. Many businesses are also doing their best to use recycled materials and creating sustainable factories in order to ensure they're at the forefront of this sustainability drive, not lagging behind.