The engineering field thrives on innovation.
The annals of history are littered with great engineers whose amazing inventions helped shape our world.
These individuals continue to be a fantastic source of inspiration for the engineers of today too. And with this is mind, here in the latest instalment in our continuing series, we're going to take a closer look at the life and achievements of the hugely influential Harold Edgerton – the man who froze time.
This legendary figure was an electrical engineer, who combined science and art to create something truly beautiful, and changed the course of photography forever!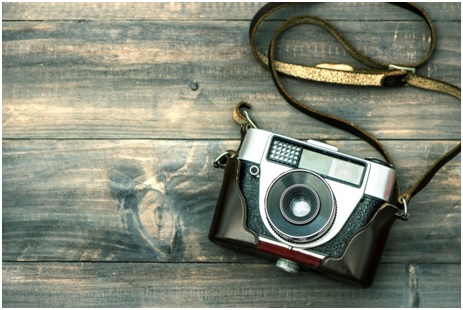 The Early Years
The visionary Harold Edgerton was born in Fremont, Nebraska, in April 1903. From an early age Edgerton displayed a strong fascination with two things: photography and electricity.
During the 1920s, as a graduate student at MIT, Edgerton began experimenting with flash tubes.
Whilst conducting experiments using synchronised motors, Edgerton was intrigued to discover that brief flashes of light could make it appear almost as though the moving parts of the motor were standing still.
His imagination ignited, Edgerton realised that split-second bursts of light could be used to illuminate a world previously invisible to the human eye!
In the early 1930s, Edgerton began developing a repeatable short duration electronic flash – or strobe light – which he used to freeze objects in motion.
Edgerton's device – which he called a stroboscope – could fire a burst of light that lasted only 1/100,000 of a second, enabling him to capture a microsecond of history!
Remarkably, the basic design of the device continues to live on in the electronic flashes found in the cameras of today. So next time you're snapping a selfie… spare a thought for this guy!
Engineering in Motion
Edgerton's invention was used for a vast array of uses. But perhaps the most significant of these was the use of this high speed photography technique as a diagnostic tool, which engineers could use to examine exactly how machines operated.
Edgerton was hired as a consultant by many different industries, and used his stroboscope to reveal problems that would otherwise have been invisible to the human eye!
Edgerton didn't just reserve his invention for purely technical subjects either. To popularise his device, he began photographing various everyday phenomenon, from milk drops and arrows, to hummingbirds in flight.
Aerial Photography
During World War II he developed a larger version of the electronic flash that was used for night time reconnaissance missions by the American military. The biggest test for this technology came on the 5th of June 1944, when planes equipped with the device photographed the coast of Normandy, ahead of the D-Day landings.
After the war, Edgerton continued his photographic experiments, stopping the motion of an intriguing array of subjects, including birds, bats and bullets, to name but a few, until his death in 1990.
The iconic images he produced became celebrated not only as technical feats, but also as amazing works of art too.
Edgerton, however, disliked being referred to as an artist, and maintained to the last that he was an engineer at heart.
Here at Airedale Springs we love to celebrate the achievements of great engineers and inventors. We're proud to be a part of the engineering field and like to think that all our products, including our high quality compression springs, are an innovation in their own right too.
Want to know more about our products and services? Then get in contact with our friendly team today, by giving us a call on 01535 643456.