The country is under another lockdown and the pandemic is still going strong. This means that manufacturers can't wait until things 'go back to normal', if that's possible, and must find ways to adapt to the new circumstances.
Flexibility is crucial for this. Businesses that are flexible are more likely to thrive, and the lockdown and social distancing measures are already helping manufacturers to change the way they work. So, how has the pandemic helped manufacturers to become more flexible?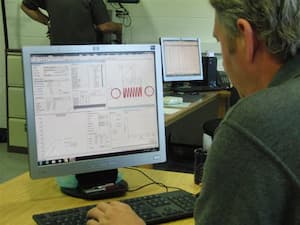 Adapting to Remote Work
Many people had to start working from home because of the pandemic, and this has allowed companies to change how they operate. While manufacturing requires employees to be on the factory floor, office workers, for example, can work from home.
The fact that people who could work remotely were strongly advised to do so, ensured that manufacturers had to put systems in place allowing that to happen; in turn, this helped many businesses to continue operating without a hitch. Technology pulls down barriers between departments and industries, so companies who already invested in digital tech were able to react quicker.
Meeting Customer Demand
The pandemic has led to demand spikes in some sectors and of certain products (including PPE), so manufacturers had to quickly adapt in order to increase production and meet their customers' demands.
Others saw demand for their products fall because of the pandemic. For example, LVMH, a luxury goods company, started manufacturing disinfectant gel for French hospitals. Companies have learned how to become more agile by changing how they design and manufacture products and how they communicate with clients.
Technologies like automation, simulation software and the Internet of Things are crucial for this, as they allow companies to optimise their supply chains, understand their processes better and streamline production.
Investing in Smart Technology
So, manufacturers who are taking the digital transformation to heart are more flexible than those who don't invest in technology.
Smart tech has many benefits, like helping manufacturers detect or prevent issues in assembly lines. Things like automation and robots can also answer workforce challenges, since many companies are operating (or have operated) with reduced staff.
For instance, Airedale Springs uses CNC machinery to manufacture springs and wire forms. This CNC equipment can work nonstop, offer excellent accuracy, and is cable of performing different tasks and accepting different inputs. It can also reduce labour, allowing our employees to focus on other important areas of production.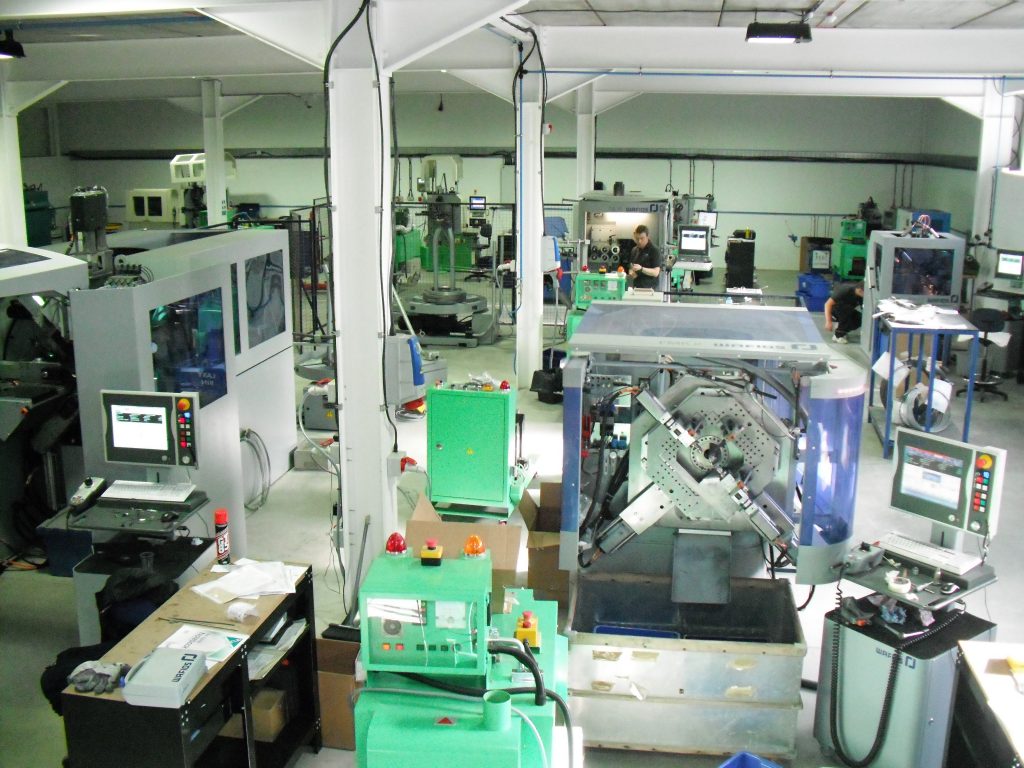 What this means is that we're able to carry on producing high-quality products for our clients even if we need to operate with reduced staff.
Choosing to Reshore Manufacturing
When the pandemic first started, there was a massive disruption to global supply chains, which meant manufacturers had to be flexible if they wanted to keep their doors open.
While many felt this vulnerability, many also understood that re-shoring their facilities or their supply chains would help them avoid delays and other problems.
Re-shoring also helps businesses after Brexit, as investing in local manufacturing and in suppliers closer to home is now more appealing than ever. This means the pandemic indirectly helped companies prepare for the UK's exit from the EU as well.
Changing Processes so They Become More Agile
The pandemic also changed how manufacturers work and the processes they have in place. This led to more innovation because people had to start looking at their business differently. Companies had to start thinking outside the box, whether by starting to offer new products or by finding different routes to get their products to market, for example.
Another thing that changed is how workforces have also become more flexible. Companies had the challenge of having to keep up production while complying with social distancing rules and some even had to quickly train employees when a shift had to quarantine.
This cross-training led to a multiskilled staff, something that helps businesses to be more flexible. Employees are able to jump in and do tasks they couldn't before, which leads to a boost in productivity and efficiency.
Flexibility is Helping Manufacturers Through a Crisis
As spring manufacturers, we've experienced first-hand just how important flexibility is when the unexpected happens. Airedale Springs, like many other companies, had to adapt quickly to a new situation and learn to make the most of it if we were to prosper during this pandemic.
This ability to adapt to new circumstances is vital, so make sure that you're ready for the unexpected by becoming more flexible. Some of the things you can do include:
Cross-train your employees
Choose local manufacturing
Use technologies to optimise your processes
Evaluate the systems you have in place regularly
Collaborate with more people and organisations
Embrace digitization
We're still open for business, so please don't hesitate to contact us if you want more information on what Airedale Springs can do for you, or if you want to discuss your project with us. You can also call us on 01535 643456 or send us a message to sales@airedalesprings.co.uk.