As leading experts in spring manufacturing, our knowledge of springs is second-nature to us, but we know this is not the case for everyone else. This makes it harder to differentiate between manufacturers, as it can be difficult to tell which one best one suits your needs.
In order to make an informed decision on this matter, you should be aware of what to look for in spring manufacturers, which we're highlighting in this article.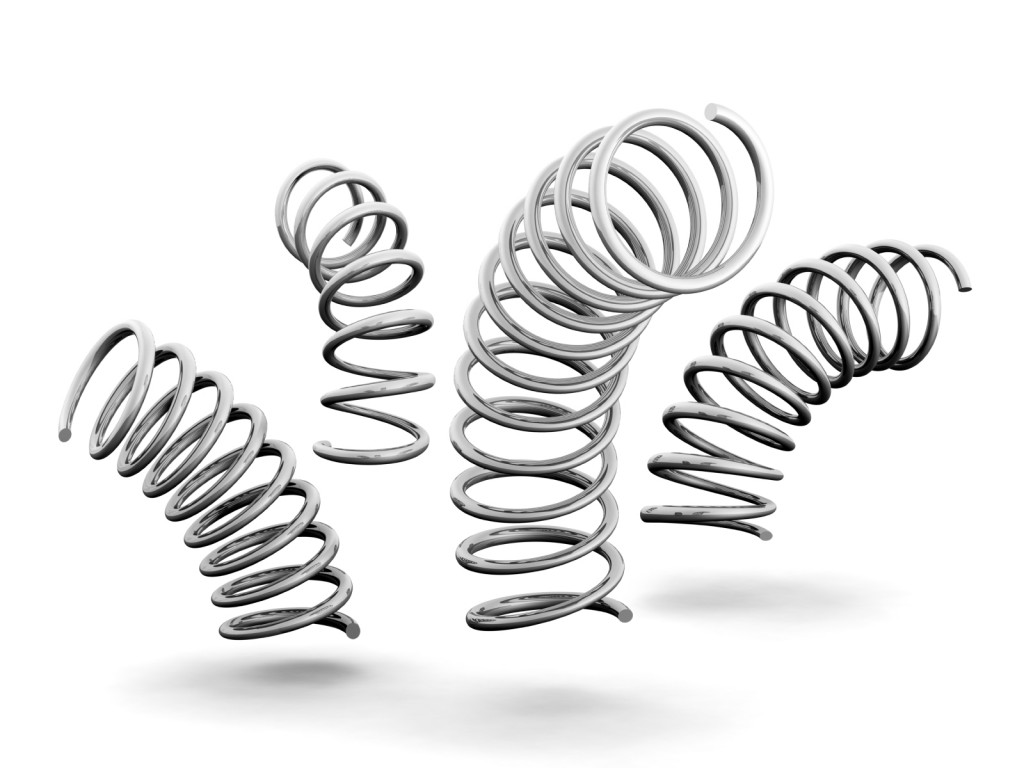 Vast Experience in Spring Manufacturing
Because spring manufacturing needs to be, by definition, an incredibly accurate process, it's important to choose a manufacturer with a good amount of experience in the process.
The engineering behind the creation of springs, especially the technologies involved in these procedures, must be handled by professionals who can guarantee the delivery of high-quality products at all times.
At Airedale Springs, we strive to provide the best services and products, derived from our 70 years of industry experience as well as our highly trained engineers.
This allows us to manufacture springs that meet your specific industry requirements, no matter how demanding they are – for example, we're easily capable of producing springs for the medical sector, as well as for many other sectors, such as electronics and aerospace.
Good Degree of Versatility
It's also important that you choose a spring manufacturer that can provide you with a wide range of services, or one that is able to work with a variety of materials.
We work with a wide range of spring materials which allows us to manufacture products suitable for many different uses. For example, because we work with copper and its alloys, we can easily create springs for electrical applications. We work with high-temperature alloys too, which are perfect for good corrosion resistance at elevated temperatures.
Don't hesitate to ask us any questions about the many materials we use at Airedale Springs, as we understand that you may not be aware of which ones are best suited for your specific needs – we're more than happy to discuss this with you.
Our versatility is also present in our ability to create custom springs. Our clients may need just one spring (for example, for a prototype) or they may require a specific and complex design. No matter what, we're capable of creating the exact product for your project – you only need to provide the dimensions, a sample, a drawing or just an idea.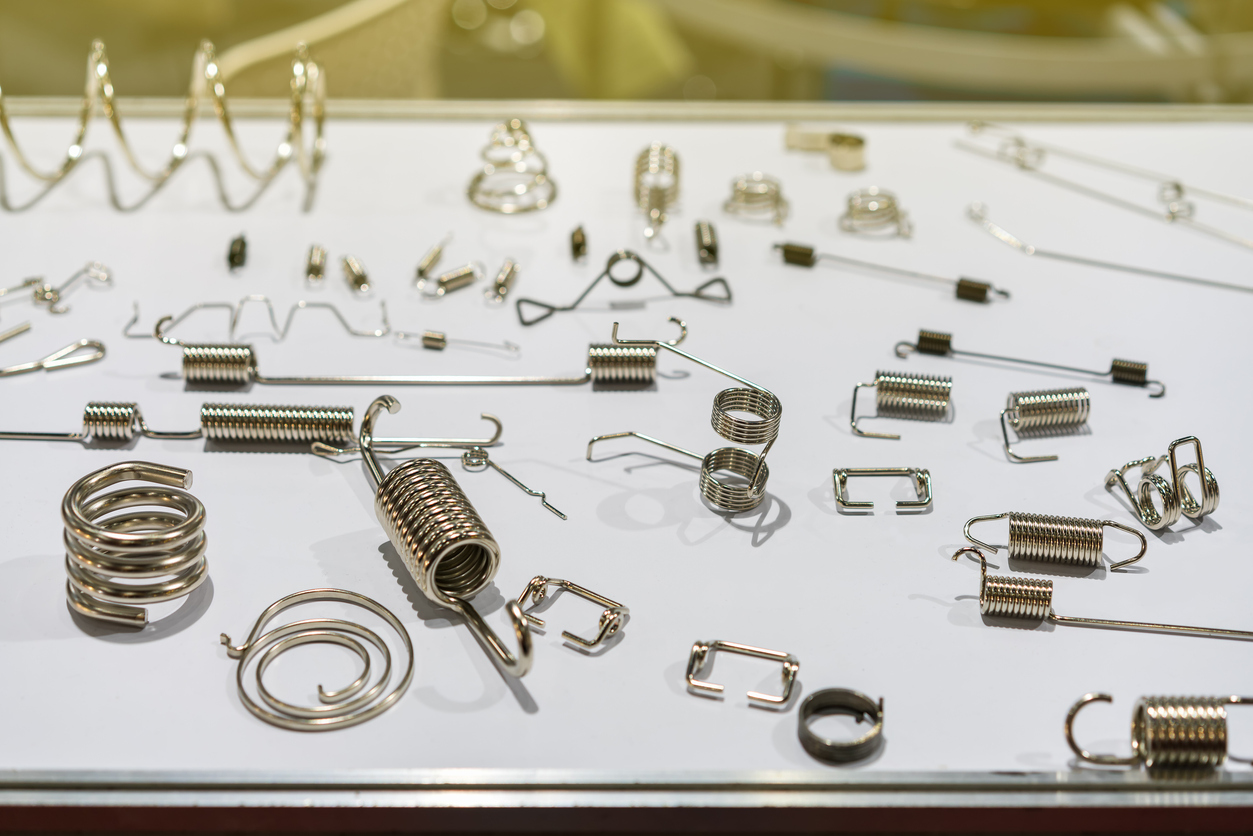 Ability to Work with Complex Designs
As well as materials, springs can come in all shapes and sizes, so a key element in choosing a manufacturer is their ability to work with different features and create quality springs no matter what. From more flexible metals to complex forms, a good spring manufacturer can do a great job of everything.
Being able to work with the latest technologies in spring design and manufacturing is also incredibly important, as we believe that both up-to-date equipment and the knowledge to use it are essential to creating precise, reliable springs and wire forms.
You can even take a virtual tour of our facilities and modern machinery if you so wish, so that you can be confident of the standards with which we operate.
Cutting-Edge Equipment
Speaking of modern machinery, Airedale Springs only use top-of-the-range equipment at our facility. We're proud to say that our CNC coiling and wire-forming machines, which are manufactured by Wafios, HTC, DKPM and Adtech, are the best in the market, so you're always getting high-quality products.
Our trained personnel are capable of operating and maintaining our full range of CNC equipment, and are encouraged to take full advantage of the machines' capabilities to improve the process. You can read all about our equipment – as well as its specifications – in our Why Choose Us? Page.
A Focus on Sustainability
You may also want to choose a manufacturer that places a great deal of importance on sustainability. This issue has never been more crucial than it is at the moment, so it's vital that you take it into consideration. While some spring manufacturers may not pay attention to the carbon footprint of their processes, we take that very seriously at Airedale Springs.
And we are not just transparent about our sustainability practices; we're also constantly improving them as we find better ways of running our premises.
We aim to keep our energy consumption levels down, and we actually have one of the very few manufacturing facilities that are A-rated. Airedale Springs also have 132 solar panels on the roof, which accounts for nearly 20% of the electricity we use in a year. Our LED lights, which have been installed across the whole building, help us to save energy as well. We have an advanced compressed air system too, which uses 40% less power than a standard system.
Additionally, the metal we use is 100% recyclable and of the highest possible quality, which contributes to the lifespan of your products. 90% of our cardboard packaging comes from recycled sources as well. By having a green factory and investing in green practices, we are doing our part to preserve the planet.
A Great Reputation
As an award-winning company, all of us at Airedale Springs understand the importance of reputation to conduct a successful business – and our vast client list speaks for itself, as we work together with a huge variety of companies, such as Brompton Bicycles.
This is why we're confident when we say that you might want to look into the reputation of the company you're researching before choosing it, as it's vital that you opt for a manufacturer capable of producing first-rate springs.
So, a characteristic that you should definitely look for is how they come across in the industry – are they professional? Do their services have good reviews? Spring manufacturers should have a strong reputation for continually designing and producing the products their clients require.
A Quick Turnaround
In a highly competitive industry such as the engineering of parts like springs, manufacturers shouldn't just create high-quality products but should also be able to rise to the challenges and provide quick turnarounds for their customers.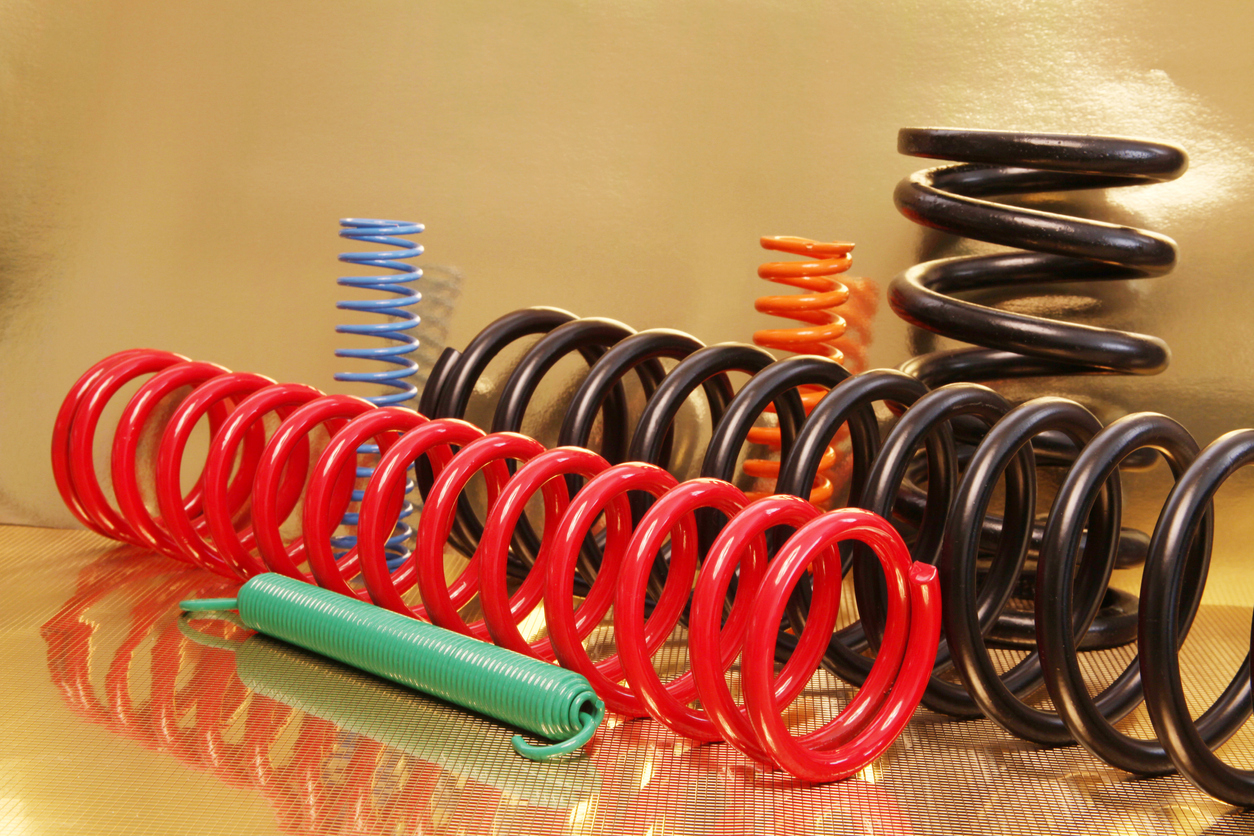 After all, if you're on a timeline and need the springs to complete a project, you'll probably want someone who can deliver exactly what you need with as short of a lead time as possible.
At Airedale Springs, we always offer quick, reliable deliveries; and, if possible, we ensure same-day dispatches too. This means that we don't just manufacture springs to your exact requirements, but we also do it a timely manner no matter what.
Superb Customer Experience
Equally important during your search for the right manufacturer is the extent to which a company gives importance to issues that are crucial to you.
For instance, perhaps because Airedale Springs started out as a traditional family business, we believe that one of best characteristics that a company can have is the way they interact with their customers.
Adding a personal touch means that clients can talk to us, explain why their springs are not working, how an issue can be addressed, and much more. We pride ourselves on our great customer experience and will work together with you to ensure that the springs we create meets all of your requirements.
An Investment in Superior Quality
We also offer a total service and excellence from start to finish. From design to end product, you can trust that all our springs and wireforms are of the highest quality, including the finishes we provide them with.
What's more, our company is registered to ISO 9001-2015, so our standards are always high – and our quality assurance programme maintains quality across the manufacturing processes and offers full traceability.
Choosing the right spring manufacturer for your project doesn't have to be a stressful process. As compression spring manufacturers, we strive to provide you with the best possible service, which includes manufacturing springs to the highest standards possible.
Feel free to talk to our team on 01535 643456 or, if you prefer, message us on sales@airedalesprings.co.uk.