Airedale Springs are proud to have won the Business Growth Award at this year's prestigious EEF Future Manufacturing Awards which was given in recognition of a Company delivering dynamic business growth through a consistent growth strategy.
Airedale Springs Ltd was up against stiff competition from a range of innovative businesses – small and large – from across the region and were selected by a panel of judges drawn from business leaders, industry experts and academics after impressing them with the company's progressive business plans.
With the regional title secured, Airedale Springs Ltd will now go on to compete for the national title at an awards gala dinner in London in January next year.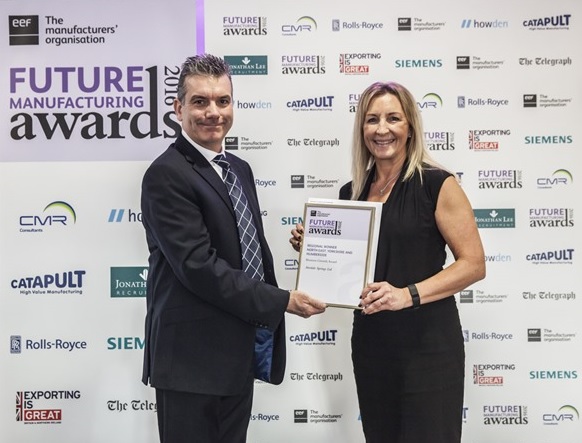 Sue Brook, Commercial Director at Airedale Springs Ltd  receiving the Business Growth Award 
Sue Brook, Commercial Director at Airedale Springs Ltd, says: "Every business aims to grow, but it requires a defined strategy to achieve success. This award is testament to our hard working team who have been key to delivering our growth plans and ensuring we go from strength-to-strength.
Andy Tuscher, Yorkshire and Humber Region Director at EEF, says: "Strategies that deliver productivity, efficiency and innovation are all part of a package that will lead to growth. Manufacturers are at the forefront of delivering these strategies and Airedale Springs Ltd is a great example of what can be achieved. We wish them the best of luck in representing our region at the national finals."
For more information about the awards visit: www.eef.org.uk/awards/.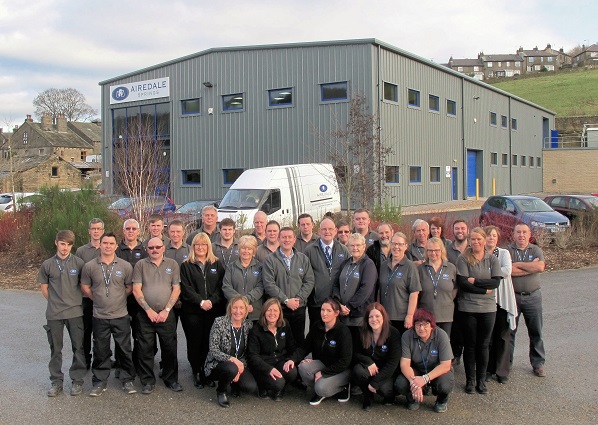 Airedale Springs Ltd, Staff 2016