The manufacturing industry has suffered a talent shortage for years, leading to many companies lacking cohesive teams with broad skill sets. There are many reasons for these troubling shortages across manufacturing, but a lack of available positions is not one of them. With the UK economy reliant upon the work of these manufacturers, finding new ways to share the benefits of a career in engineering is vital.
What Skills Does Engineering Develop?
One of the many benefits we provide new engineers is the ability to improve the skills they developed in education. Using these hard-earned skills in a realistic environment, such as in our West Yorkshire facility, provides a positive setting that inspires new skills, both hard and soft. Hard engineering skills are very connected to STEM (science, technology, engineering and mathematics) skills as they involve using various maths, computer and science skills to accurately conduct your operations. Soft skills are sometimes left behind, with the hard skills seemingly more important, but they both are vital for a career in engineering.
When we pitch our company to fresh engineering graduates, we emphasise the additional rewarding skills we can help them develop, such as soft skills like ….
Communication Skills
Engineering teams face significant challenges during daily operations, and to overcome them, they rely on each other to be safe, productive and efficient. Communication is vital for all our engineering teams, and by joining Airedale Springs, our experienced members will help you be a vocal team member.
Leadership and Time Management Skills
No engineer works alone, and once you are an engineer on our team, you must be proactive and efficient. With the development of smart factories, engineers are encouraged to work independently within their larger teams to create smooth daily operations. Promoting this increased level of responsibility will appeal to many aspiring engineers and show they have an engaged future with the company.
Organisation and Attention to Detail
This soft skill is not often promoted enough in engineering studies compared to hard skills but is vital in the practical industry. Small mistakes or miscalculations regarding suppliers or designs can be disastrous, and without these soft skills, they are far more likely to occur. Working in engineering will develop these two skills significantly, and by promoting this to potential applicants, they may feel this is the place for them.
Bring Awareness
The average person has a vague idea about the nature of the manufacturing industry and an engineer's role, but this can change. By supporting awareness campaigns and programs aimed at young people, the industry will change this pre-conception and encourage future engineers to apply who wouldn't have considered it before.
Spring manufacturers grow and thrive through the professional contributions of uniquely diverse points of view supplied by engineers with a broad range of backgrounds. By promoting gender diversity with female engineers, manufacturers are correcting a misconception and increasing the potential for more talented engineers.
Benefits of Apprenticeships
We believe in apprenticeships at Airedale Springs; whilst we are happy to add graduates to our team, the benefits of encouraging apprenticeships cannot be denied. However, some engineering students will be unsure about their future, which can quickly turn into rejection and lose the industry their valuable contributions. We at Airedale Springs solve this indecision for students by promoting practical experience alongside theoretical study with our beneficial apprenticeship schemes.
The best way to promote the reality of an engineering career is to let the students experience it first-hand and share what they could receive. The most widely known element common to all apprenticeships is the combination of study, pay and experience, which is valid for manufacturing apprenticeships with compression spring manufacturers. This hands-on experience provides invaluable information that the student can take back to the classroom and assist in creating the context for their studies.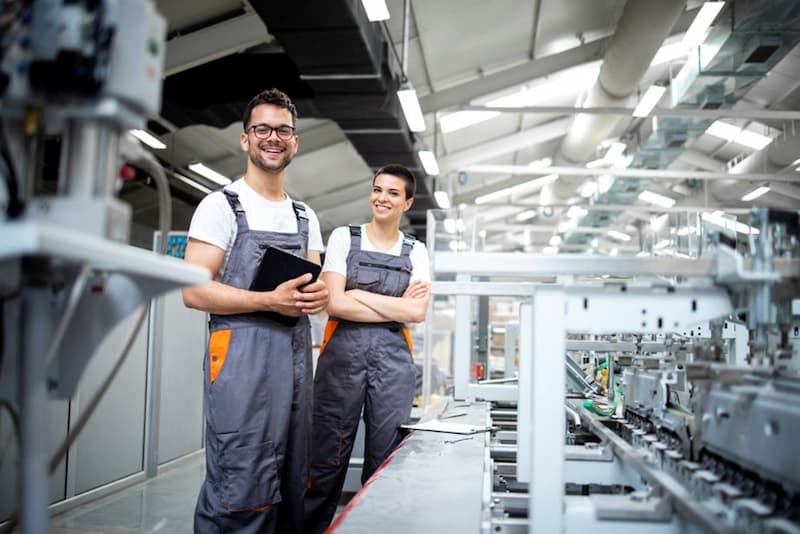 We highly recommend manufacturers follow our lead and promote the beneficial supervised work for apprentices working alongside your experienced team members. During their careers, these workers who successfully conduct your facility's daily operations will have developed many customised abilities (or tricks of the trade). Furthermore, by promoting this chance to learn unique, better ways of working outside lessons, we give students confidence that they can succeed in engineering.
At Airedale Springs, we constantly strive to create a positive working environment for all our team members, experienced and new alike. In addition, our highly sought-after apprenticeships are open to anyone considering a career in engineering, whether graduated or not, as an effective method of inviting new people into the industry. Most of our employees began as apprentices and are part of our 25 club, an exclusive club for engineers with 25 years of experience.
Whether a graduate or an apprentice, we have helped many young engineers begin a career with Airedale Springs and take their first steps in an exciting new phase of their lives. You can learn more about our award-winning operations and why you should choose us here.