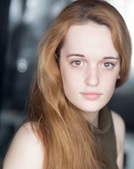 Megan Parkinson who is playing the part of Martha Brown in the BBC production of "To Walk Invisible" visited Airedale Springs this week to meet her old work colleagues.
"To Walk Invisible" written and directed by Sally Wainwright is a drama about the Bronte family and is being filmed in locations in and around Haworth over the next few weeks.
Megan, originally from Silsden worked for Airedale Springs in 2014-2015 before moving to London in April last year. During her training with the National Youth Theatre Repertory Company she performed in three different productions on the West End including the part of Cathy in Emily Bronte's "Wuthering Heights".
Megan said "Now living in London I don't get home as much as I would like, but to see old friends before filming starts in Haworth next week, was an opportunity I could not miss".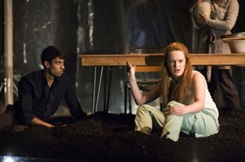 Martha was one of the six daughters of John and Mary Brown of Haworth. John Brown was the village Sexton and, although thirteen years older, he was a close friend of Branwell Brontë. The Browns lived in Sexton's House, which John himself had built on the eastern end of the Church School, shortly after the school was built in 1832. Most of John Brown's daughters worked at the Parsonage at one time or another, cleaning, washing and running errands, but Martha was the only one to live in.
Megan playing Cathy at The Ambassadors Theatre, London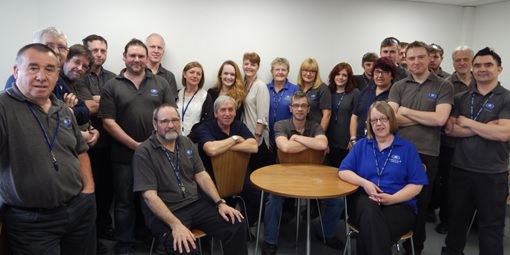 Megan Parkinson (centre) with staff of Airedale Springs