Investing in people is a two way-process; employers invest in their employees so that these employees are happy and willing to invest meaningful work for the company, not just push through the day until home time. Meaningful work, as opposed to towing the line, will raise the quality of the company as a whole.
As an employer, it's your responsibility to initiate these relationships and help your employees to feel that they are needed and can make the difference. It's not just about rewarding hard work when it happens; it's about inspiring a will to work in your team from the very beginning.
Gallup, researchers of employee job-engagement and working environments, find that only 13% of employees engage with their work in a worldwide survey. You cannot expect your employees to go above and beyond if they aren't engaged in their work. You can achieve higher engagement by investing in your employees, giving them company benefits, recognising and managing unhealthy conflicts, and by trusting hiring referrals.
At Airedale Springs, we recognise that the companies with the highest employee engagement rates achieve more than those who neglect their staff. In 1970 Airedale created its 25 year club for employees who had completed 25 years of continuous service. In 2018 we welcomed its 50th member. Nearly half of our staff are members which may indicate an aged workforce, however the average age is 47 significantly less than that in the engineering industry as a whole.
It's incredibly important for you and your company to work as a cohesive team, and this starts by investing in your employees.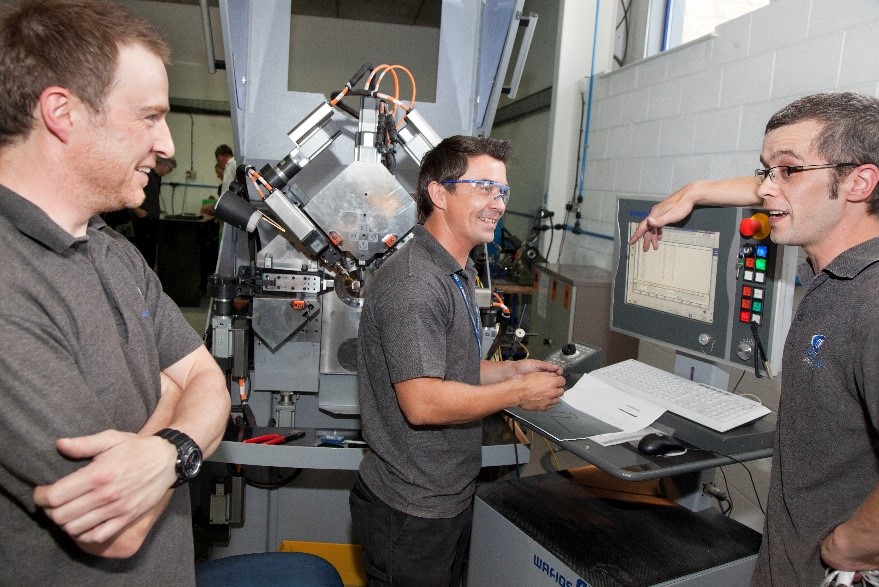 For Higher Retention – Trust Referrals
One indication that your business is doing well is the number of staff who work at your company from the referrals of other employees. You wouldn't recommend a job you didn't enjoy to a friend, and neither will your staff. If your employees are referring their friends and acquaintances to work in your company, then they are clearly enjoying working with you.
A workforce that includes people who trust each other is important, and a workforce inspired by referrals is sure to be comprised of good, pre-existing relationships. Likewise, if you have a high retention rate, you can be proud that you are nurturing and retaining experts in your industry, rather than losing them to your competition.
Conflict – Positive or Negative?
Conflict is an important process of getting a business to the top of any market. If people don't audibly question new (and old) ideas, then the bad ones won't be rooted out, which could cost your business money. Worse still, if your staff aren't on board with your ideas but don't feel able to question them, they could feel stifled by their working environment and lose respect for the management.
It's important to encourage debate; your employees could be wrong in the assertions they bring forward, but this is important too. Conversation is a quick way to find the flaws in your employees' understanding of your company and correct them before they cause problems. Also, let's be humble and accept that management may occasionally make mistakes; a great business thrives when all staff work as one cohesive unit for the good of the company.
Positive conflict arises when employees debate ideas because they are passionate about the future of your company. An indication of negative conflict is when your employees are using their job to vent their frustrations on their peers and colleagues. Instead of thanking one another for corrections or apologising for misunderstandings, these types of conflicts can lead to shouting matches and frosty atmospheres in the office or workplace. These conflicts show that your staff are uncomfortable with one another and this can be difficult to solve.
Perks At Work
Job perks are a great way to help your staff feel rewarded for their work, and they're more visible than money which just ends up being a statistic that drops into the bank every so often. Providing meals for your staff encourages your staff to eat together, which will help your team build genuine relationships with their peers.
Maintaining a higher retention rate and improving relationships is only achieved by thinking one step ahead in your management plans. It doesn't have to be as extravagant as buying your whole workforce a meal every day; you could do something as simple as a Monday breakfast club to get everyone ready for the week ahead, or if your company doesn't have access to a kitchen, maybe provide a kettle and a new type of luxury drink each week. Knowing what perks your employees will appreciate requires you to know your employees, and with a little imagination, you'll find the perfect perks for your workers.
Flexible Working
We have all heard of work life balance and the positive effect that getting this right can have. Airedale introduced flexible working in 1998 to allow employees to vary their working hours to suit their personnel circumstances subject to agreement. This has worked very well over the years with everybody being paid a monthly salary. The system we introduced takes into account actual hours worked reflecting the needs of the Company  to cope with changes in demand.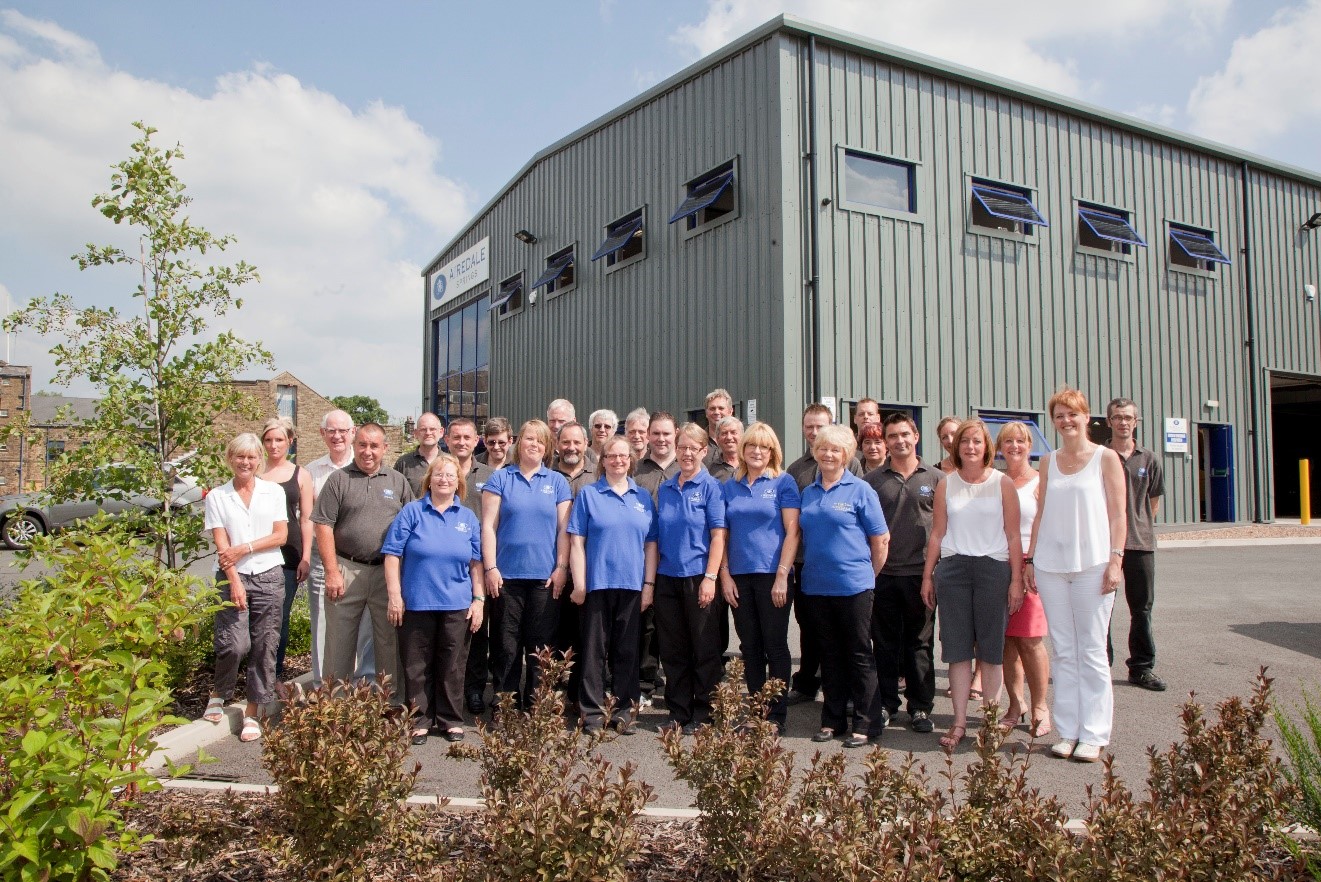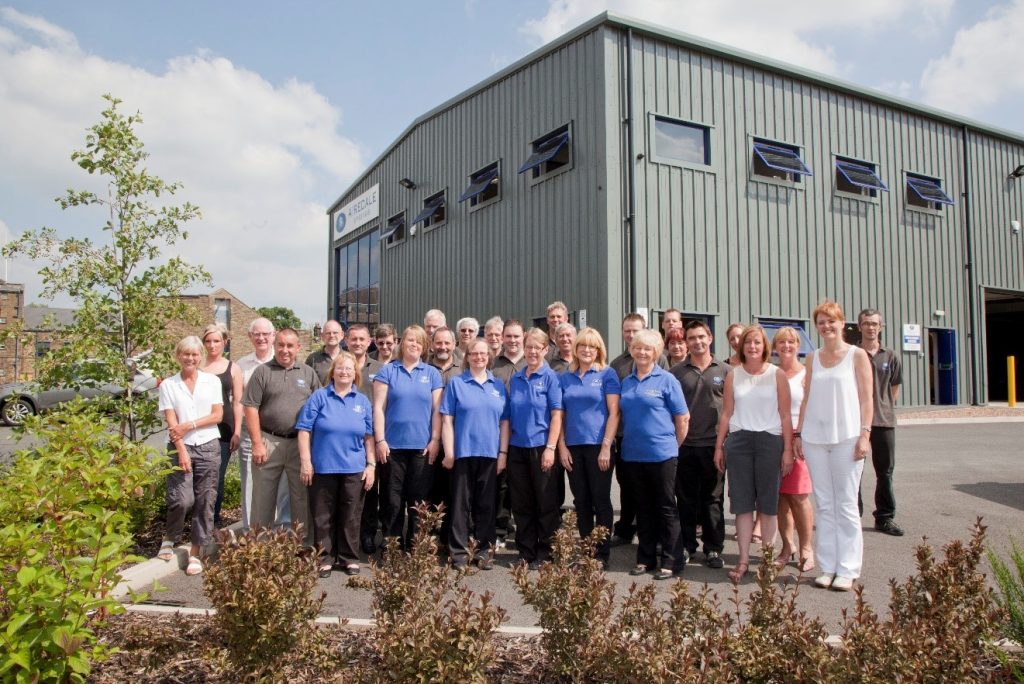 At Airedale Springs, we are proud of our staff and our collective ability to have retained half of our members for well over 25 years. We believe that investing in our employees is just as important as investing in our business. If you're looking for work in a company that really values its team members, then consider a career with Airedale Springs.