Due to the increasing demand for custom springs and wire forms Airedale Springs is delighted to announce the installation of another Wafios FMU40 wire forming machine.
The Wafios FMU40 has a wire diameter range of 1.8 to 4mm and is designed for the production of wireforms, torsion and tension springs.
The addition of this machine to our range is the largest single investment since the Company moved into its purpose built factory in 2012. The machine was supplied with a few additional features over and above the standard machine providing the ability to produce heavy tension springs by the fastest means possible.
This addition increases our range of Wafios wire forming and coiling machines to 9 keeping Airedale Springs at the forefront in wire forming technology.
Our extensive range of Wafios machines now include:
FMU 40 – FMU 4.7 – FMU 2.7 – FMK 2 – FMK 2 – FMU 16 – FMU 1.7 – FUL 45 – F 2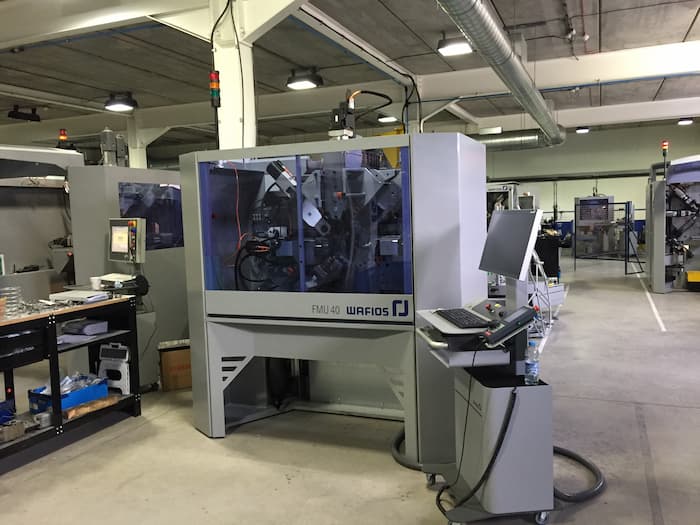 The new FMU40 after installation next to its sister machine the FMU 4.7
Tim Parkinson, Chairman said "We are delighted with the new addition to our comprehensive suite of machines to support our continued business development and commitment to providing the newest and widest range available on the market"