In business, finding employees who will stay with you for an extended period of time can be challenging. With personal circumstances, pay and company benefits being major contributors to staff moving between jobs, finding the right balance needed to keep staff consistently engaged and happy is extremely difficult.
Here at Airedale Springs, we appear to have mastered this fine art. We are pleased to announce that we will be welcoming a further 3 employees into our exclusive 25-year club this year. These latest additions mean that Airedale Springs have had an incredible 53 employees reach this 25-year milestone since the Companies formation in 1945. Half of our current 30 employees are members, but this is not to say we have an aged workforce as the average age of all our staff is 43, which we believe is a good mix of experience and youth.
New Additions to The 25-Year Club
Airedale Springs are proud to welcome the following members of staff into the 25-year club:
Lynne McKniff, Senior Operative – Lynne is a valued member of the team and is the second member of her family to join the 25-year club, following her sister Jean, who joined the club in 2012. Lynne is one of five sisters, four of whom have worked for the Company over the years.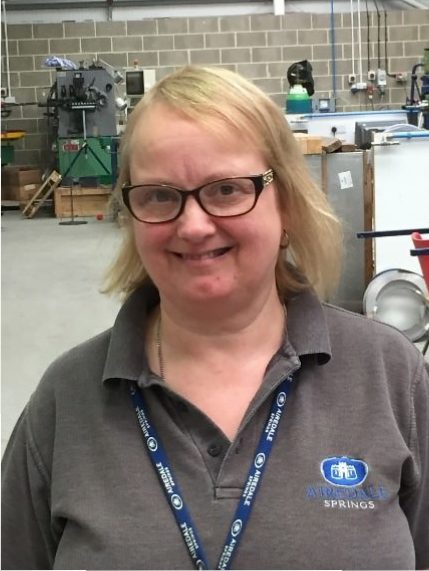 Caroline Wood, Dispatch Operative – Caroline is an experienced member of our dispatch team and plays a key role in ensuring that all of our products are dispatched efficiently and correctly. Being in the 25-year club is a family affair, as Caroline's father Trevor, became a member of the 25-year club in 1989; he retired in 2010.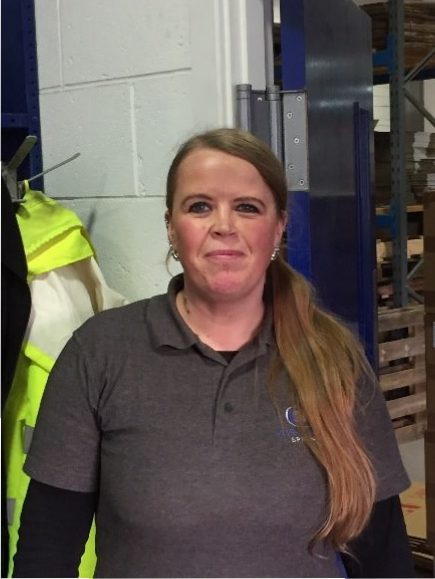 Steven Davis, Senior Auto Setter – Working with Airedale Springs has been Steven's first and only job since leaving school. Throughout the years, Steven has worked his way up to the position of Senior Auto Setter, playing an invaluable role in ensuring all of the equipment he is responsible for and the wide range of products, either springs or wire forms, are manufactured to the highest quality. Steven's mum has been with the Company for the last 14 years and retains the status of our eldest employee, (not that she agrees with this).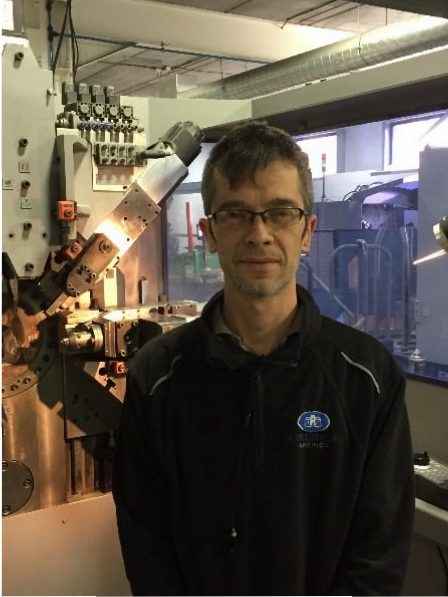 The whole team at Airedale Springs would like to congratulate Lynne, Caroline and Steven on this fantastic achievement, and we hope that you all enjoy many more years of service with us.
The achievement of 25-years of continuous service with one company cannot be understated, and we understand that accomplishments like this need to be celebrated in the right fashion; with that in mind, we always have a celebratory meal to properly welcome any new members into our club.
New members join old members, who range from employees still with Airedale Springs to those who are now enjoying retirement, for a fun-filled night at an eatery of their choice. It's always fantastic to see old faces join in the celebrations, whilst also welcoming the new members.
How to Retain Employees
From an outsider's perspective, you may be wondering just how Airedale Springs have managed to have 53 people work within our spring manufacturer company for over 25 consecutive years. It all comes down to ensuring that your company has the infrastructure in place to help employees reach their potential, whilst also striving for better results through continued investment in the business.
Here are just a few ways we have managed our employee retention in recent years:
Flexible Working – In 1998, Airedale introduced flexible working to better suit our employees' personal circumstances and the needs of the Company. All staff were consulted and their agreement was sought to remove all incentive and overtime pay, to be replaced with enhanced hourly rates. It took a while for staff to adjust to the new system, however it is now regarded as a positive move and since being introduced has been welcomed and gives us the ability to recognise the importance of a work – life balance. The system takes into account the actual hours worked, reflecting the needs of the Company to cope with changes in demand throughout the year.
Consistent Investment – Whilst it's obviously important to invest in people, we can't stress enough just how important it is to continually invest in new equipment, processes and even new premises. Airedale Springs has invested in the business heavily in the last few years, with over £250,000 being spent on new equipment for production and IT systems. Ensuring that our processes are as productive as possible is one of our key business objectives. We are planning to expand our current premises to further increase our capability in terms of output in the coming years.
Focus on Training – We place heavy emphasis on ensuring that we consistently allow our employees the time to upskill and focus their energy on training. We are big believers in allowing all our members of staff the autonomy to carry out training in any area of our operation in line with our business objectives. Allowing each employee to gain a good understanding of how other areas of the business work is key to ensuring our staff completely 'get' how our business works.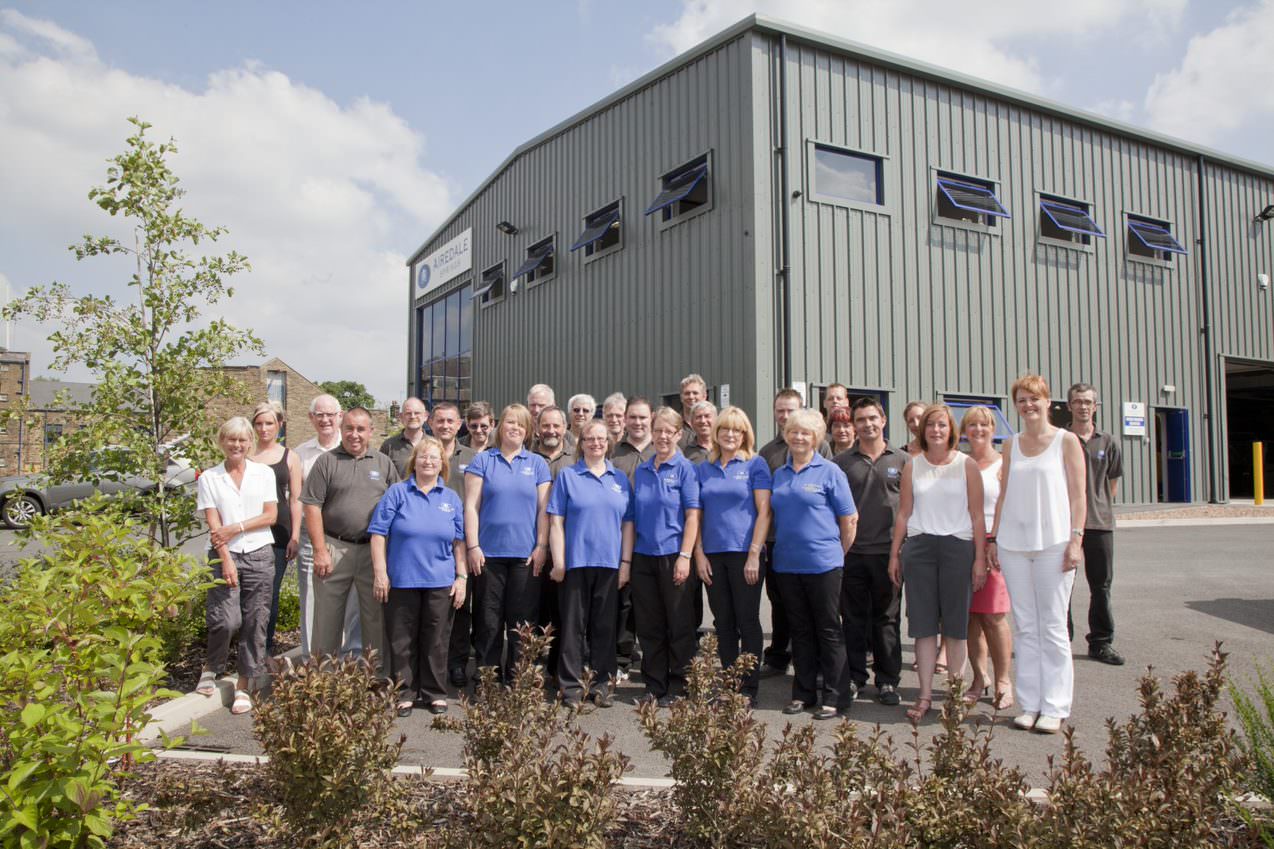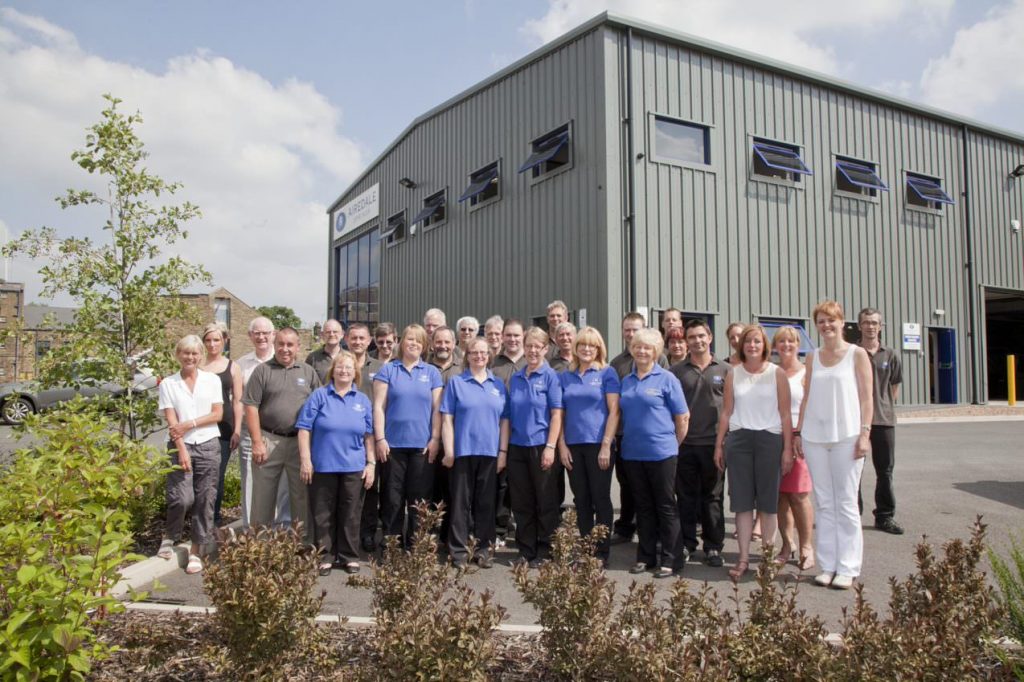 Since starting out as a spring manufacturer in 1945, we are proud to have seen so many long-standing employees pass through our doors. But now we are faced with a new challenge; we are in the process of bringing through a younger workforce, and the next employee to reach 25-years of service won't do so until 2029. Challenges like this excite us, and we can't wait to see what the future holds for our Company, and our 25-year club.