We're thrilled to announce that Airedale Springs' Managing Director, Sean Parkinson, has completed his JustGiving challenge of running his age in miles over January 2022. We're sure he won't mind us revealing that he ran a whopping 54 miles, and in doing so, raised over £600 and counting for Sue Ryder. It's not too late to donate via Sean's JustGiving page.
54 Miles in One Month
Sean said he was inspired to start fundraising after his in-laws took on the same challenge of running their age in miles. Sean decided to take on the challenge himself as a way to improve his activity levels and improve his fitness, but most importantly make a difference for others through fundraising. The original target Sean set was £540 – £10 for every mile, and we're pleased to report that at the time of writing, Sean's supporters have raised £619! Here's Sean outside Manorlands Hospice on his final run of the month: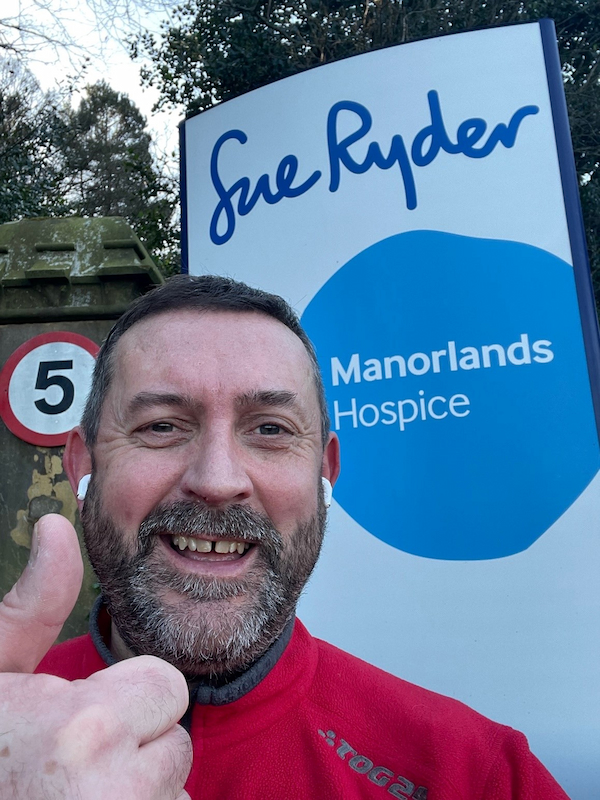 We're sure you'll join everyone at Airedale Springs in saying a huge well done to Sean and thank you to everyone who donated. Sean says he will carry on running – but perhaps not 54 miles every month!
Sue Ryder
Sue Ryder supports people through the most challenging times in their lives, including terminal illness, palliative care and bereavement. Anything you can donate to Sean's JustGiving page will go towards ensuring Sue Ryder can be there for the people who need them the most.