If you're looking for high-quality springs, it's important that you choose a spring manufacturer with a reputation for quality to avoid some of the most common mistakes, especially those that occur between design and manufacturing.
At Airedale Springs, we work hard to prevent issues at any stage of the process, so you can trust us to deliver the best products for your project, no matter the type of springs or wire forms required.
Take a look at some of the mistakes between the design and manufacturing stages that should be avoided.
Not Involving the Spring Manufacture at the Design Stage
A common mistake is not taking spring manufacturing into account when designing the product. It's crucial that the spring is manufactured first, since this will give you a good idea of the whole project – for example, it will help you to understand whether the spring required fits in the designed object.
Not Considering the Interaction of Mating Parts
Not taking the interaction of mating parts during operation into account is another common mistake that should be avoided whenever possible. It's crucial that parts are tested for fit and function – doing it during this stage will help to ensure they can be joined together well and that there won't be any issues later down the line, such as having parts that don't fit.
Not Proving the Concept Prior to Bulk Manufacture
Before the spring is manufactured, it's essential that its design is completely correct. To ensure this, the concept must be proven before production, so it needs to be checked for any and all errors, such as sizing issues or incorrect design.
If the design is not verified beforehand, it can impact the whole project. Ultimately, manufacturing companies have no control over designs so, if they're wrong, customer satisfaction can be impacted. To avoid this, proving the concept is vital.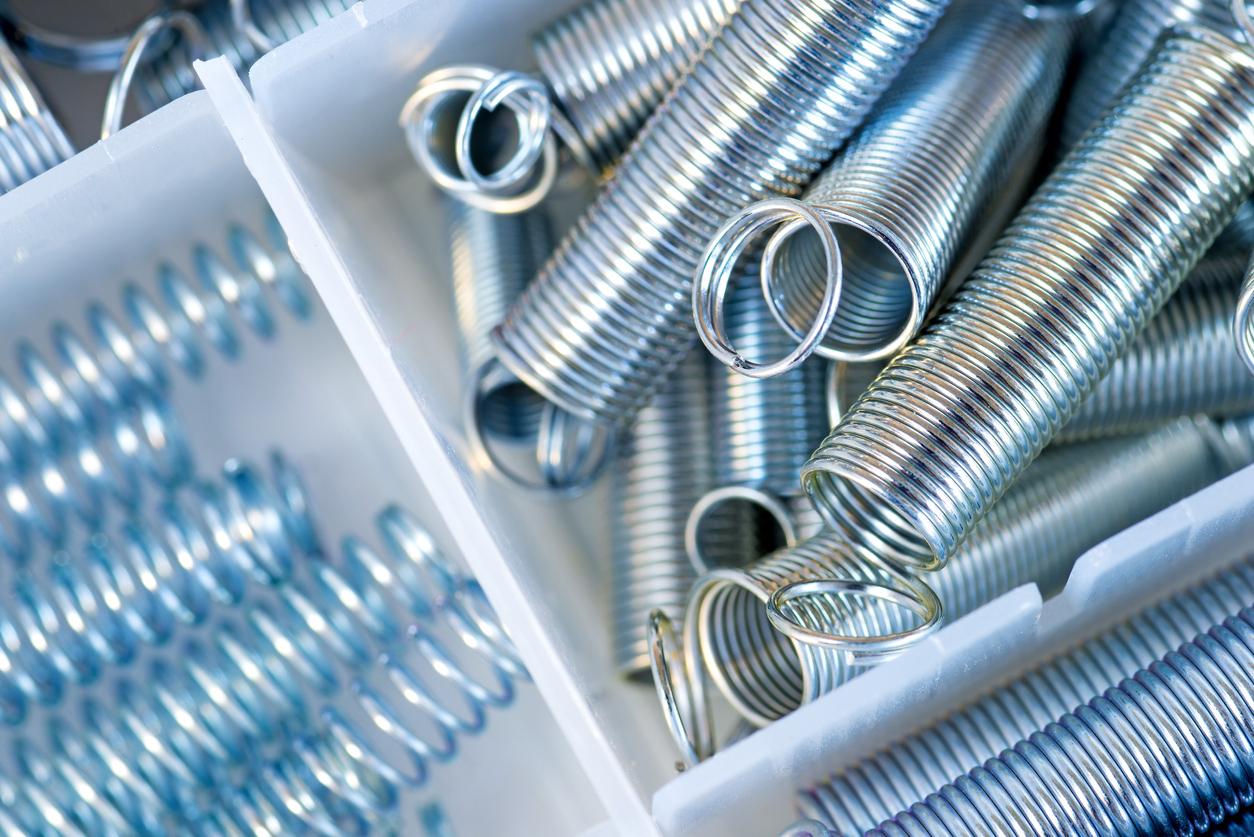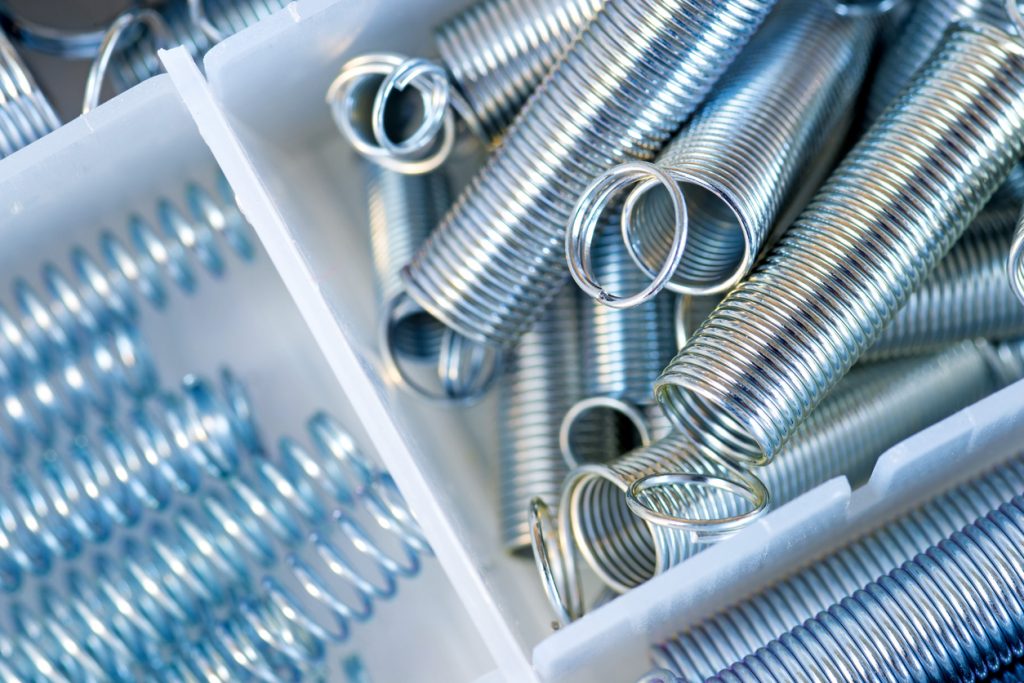 Not Considering Environmental Impact
Another thing to take into account is the environmental impact on the design. Sustainability is an important concern in the manufacturing industry, so products should be created in such a way that they minimise the impact on the planet as much as possible.
This means considering corrosion, wear and tear or using materials or finishes which have been banned.
Also, an important question to ask is whether the product be recycled. At Airedale Springs, for instance, we use 100% recyclable metals, but you can rest assured that they're of the highest quality. Additionally, 90% of our cardboard packaging comes from recycled sources.
Not Considering the Long-Term Working Performance of the Design
Things like overstress can lead to a reduced lifespan when it comes to your springs and wire forms. After all, if the spring has been poorly conceptualised, then it can easily fracture, break or otherwise stop working properly. Springs have to be designed with the ability to withstand a certain degree of strength or pressure, so it's crucial that the design reflects that.
To prevent overstressing the spring, the design has to be tweaked or re-made. By doing this, the spring is able to handle more stress and it won't break as easily.
Another performance issue is the natural frequency of the spring, which refers to how long it takes for it to go down and recoil – if this isn't thought about carefully during the design stage, the spring may not be suitable.
Not Thinking About Assembly Methods
Assembly methods, like automatic or manual assembly, are also key factors that should be considered early but which can be overlooked. If the spring needs to be assembled into a product, the design must include this information to prevent future issues when it's time to put all parts together.
Some products can be assembled automatically, while others only by hand, so this is something that you should be aware of when designing the spring. We provide an assembly service at Airedale Springs as well, so let us know if this is something you're interested in.
Not Considering Cost Implications
This is a common mistake when it comes to creating springs. A design that has been over specified is more expensive but a good way to avoid this is to ensure that the product only has the necessary elements in it. For example, having the right tolerances and adding the most suitable finish.
Not Picking the Right Materials
Each material has different features and properties, so it's crucial that you select the right one in order to make the most of your product and to ensure it can perform as it should. So, materials must be assessed at the design stage.
We can work with a wide range of metals and alloys to create your springs and wire forms, so you're always getting exactly what you need for a particular application. For example, if you require springs for the electronics sector, then copper can be a good choice, since it's conductive, resistant to corrosion and resistant to heat.
Avoiding the use of non-standard or obsolete material is also crucial, since it will make your design stronger and, therefore, prevent problems when using the product.
So, it's important that you know exactly what you need the springs and wire forms for, be it for strength, water resistance, resistance to high temperature, and so on. Common spring materials include stainless steel, high carbon steel, nickel alloys and non-ferrous alloys.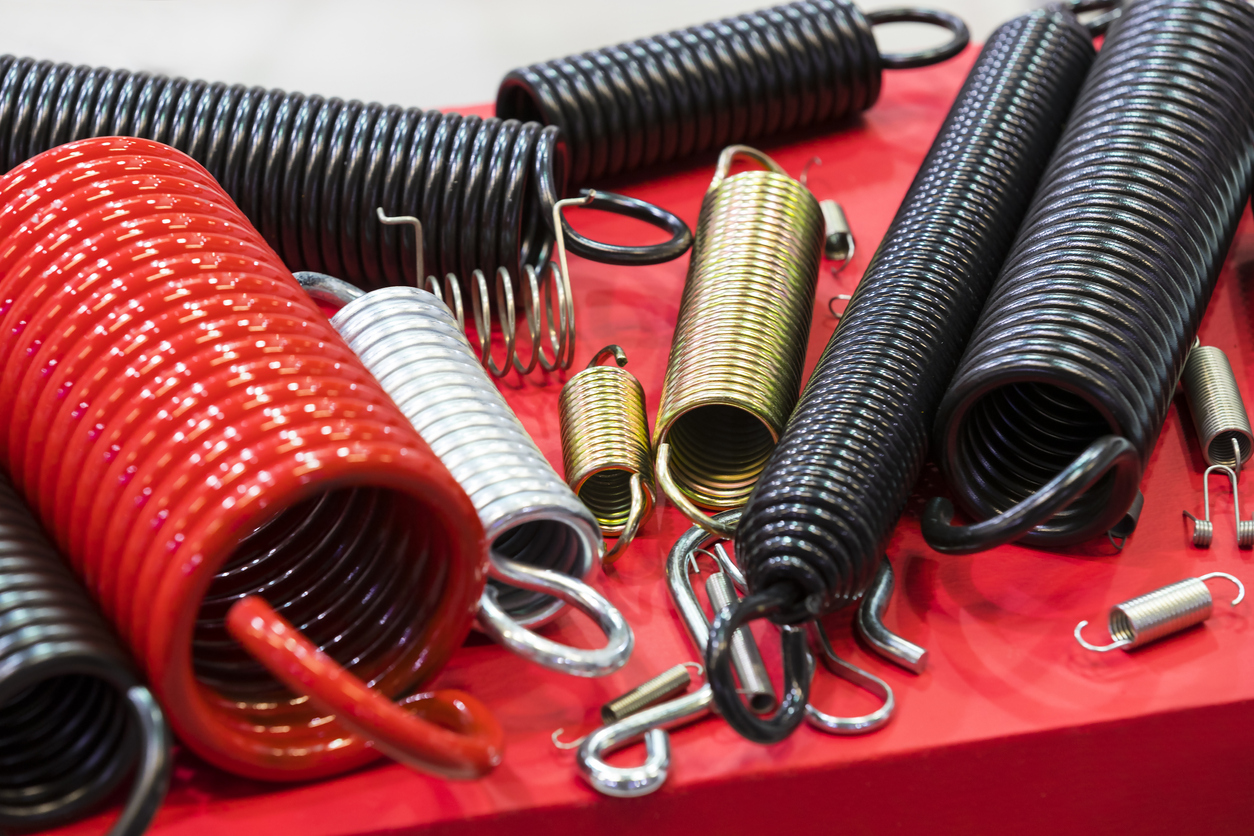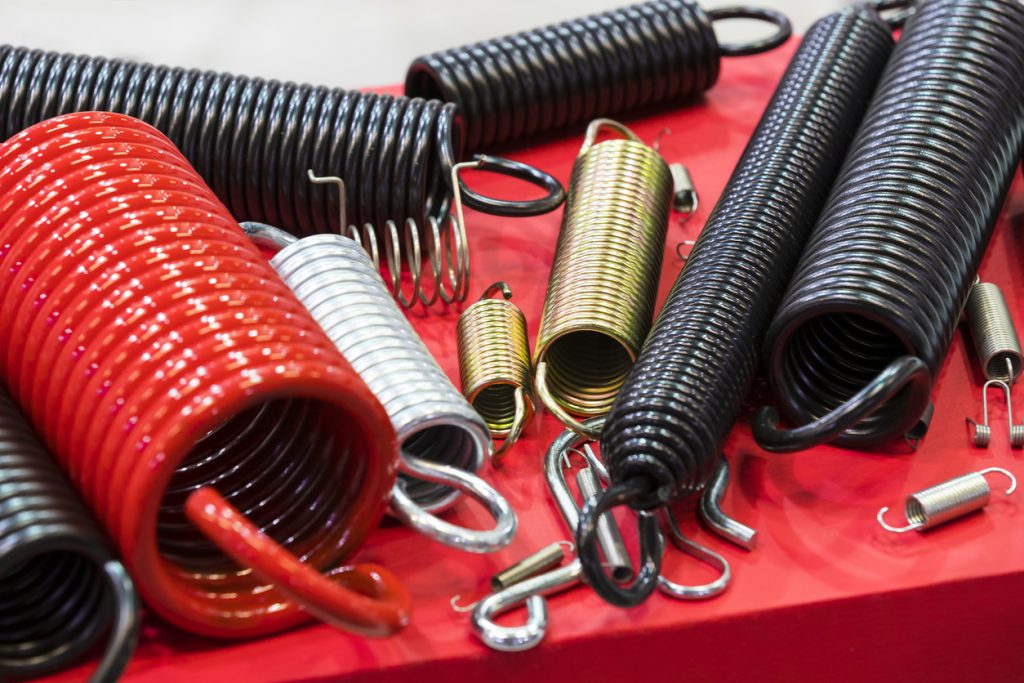 Not Choosing the Right Manufacturer
Selecting the right spring manufacturer is also important. We make use of the latest CNC machinery to create springs and wire forms that range in wire diameter, shape and type. We offer other services, including a spring assembly service, which offers many benefits to all our customers, from saving money to saving time.
We're also accredited to the ISO 9001-2015 standard, so you can expect high quality products at all times, no matter if you need springs for agricultural machinery, kitchen equipment, prosthetics, textile machinery, electrical cabling, furniture, vending machines, garage equipment, decorations, cars, safety equipment, etc.
Our facility is highly sustainable too, as we make use of solar energy, LED lighting and recycled materials – just to mention a few – to manufacture your springs and wire forms.
Ultimately, if there are flaws in design it makes manufacturing harder, which is why we work with you to ensure the right spring design. We use simulation software in order to experiment with ideas and perfect your design before it's manufactured. We can manufacture all types of springs and even create custom springs, so we look forward to hearing from you.