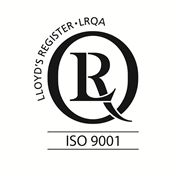 Lloyds Register Quality Assurance completed their assessment visit on the 13th – 14th March 2017.
Based on the results of this assessment the Lloyds Assessment Team recommended the approval of Airedale Springs to ISO 9001:2015.
The scope of approval covering the manufacture of springs, wire forms, light pressings, assemblies and associated products.
Airedale Springs has been approved to ISO 9001 in its various versions for over 30 Years and this latest approval to the revised standard is testament to the hard work that our professional staff had undertaken in preparation for this assessment.
Of particular note by the assessor was that;
"It is clear that the business processes are continuing to be developed to take account of the changing market place and technology advancements with investment where appropriate in order to meet the market demands. The senior management are using information both from external and internal sources effectively to be able to continue to drive the business forward."
We are now in possession of our new certificate which can be found on our website. ISO 9001: 2015