Thumbs up from local Engineers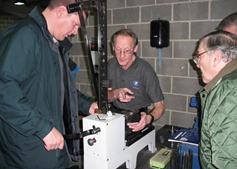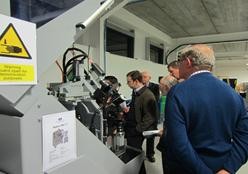 The first of our programme of opening events took place on 24th October with the Keighley Association of Engineers and was a resounding success.
The Keighley Association of Engineers aims to inspire its members through technical lectures and visits to places of local engineering interest – and their visit to our newly built 18,000 sq. ft. premises earlier in the month did not disappoint – attracting a record number of members – all keen to see the work that has gone into building one of the most environmentally friendly spring manufacturing facilities in the UK, if not the world.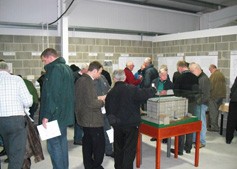 Airedale Springs were the first spring manufacturer in the UK to achieve the prestigious Investor in People Award in 1993 and were delighted to receive extremely positive feedback following our re-assessment earlier this month.
Key areas of strength were identified as: –
"People feel valued and recognised for the part they play"
"There is a great working atmosphere and positive working relationships"
"There is a shared desire to achieve success together"
Of particular interest was a statement from within our current business plan 'The company has been presented with a unique opportunity'. This demonstrated clearly to the assessor 'the qualities of resilience and resolve that has been demonstrated by managers and staff alike in their response to the periods of devastation (the fire), uncertainty and triumph and relief (moving into the new building).'
We are proud to continue working to the Investor in People standard as it represents the very nature of our continual development with our employees at the very heart of what we do.
New Business
We are constantly taking on new clients and continue to thank all those who have returned to us and to those who are providing us with fresh opportunities to be their preferred spring and wire form supplier.
If you have business for wire forms, compression springs, tension springs or closed coiled garter springs then please send your enquiry direct to our sales team at sales@www.airedalesprings.co.uk or call them on Tel : 01535 643456