A big tick for Quality from the Lloyds Assessor

Having been the first spring manufacturer to be nationally approved to BS5750 when initially registered in 1985 (now known as ISO9001), Airedale Springs was delighted to receive a glowing report from the Lloyds Assessor during a recent audit of it's quality management systems. The Assessor praised the company's continued comittment to quality and noted that "the recent investments and improvements to the company's processes have resulted in a much improved service to its customers and a  better working environment for whole Company".
Airedale Springs boosted by 96 new clients in 2012
Airedale Springs continues to win new business with the addition of 96 new valued clients joining the fold in 2012.
Chairman Tim Parkinson puts the company's continued success down to "hard work and an uncompromising commitment to offering the best service possible from enquiry through to delivery"
 C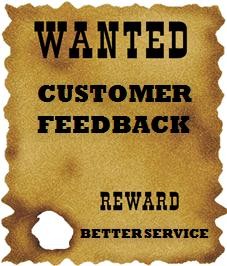 ustomer feedback wanted to drive continuous improvement
Over the coming months we will be seeking feedback from all our customers via an online survey.
Your support in our efforts to find ways of improving our customer service will be much appreciated.
An Open Invitation
If you would like to arrange a visit please contact our Commercial Director, Sean Parkinson – Contact Tel: 01535 643456 Email: parkinsons@www.airedalesprings.co.uk
If you have business for wire forms, compression springs, tension springs or closed coiled garter springs then please send your enquiry direct to our sales team at sales@www.airedalesprings.co.uk or call them on Tel : 01535 643456