The first ever National Manufacturing Day on 7th July 2022 is an opportunity for our industry to demonstrate the value of a career in our industry, starting with a manufacturing apprenticeship. Apprenticeships offer an alternative career path out of school for people that do not wish to attend college and eventually university full time. Manufacturing apprenticeships are a chance to learn highly sought-after skills in a hands-on environment whilst also earning a wage.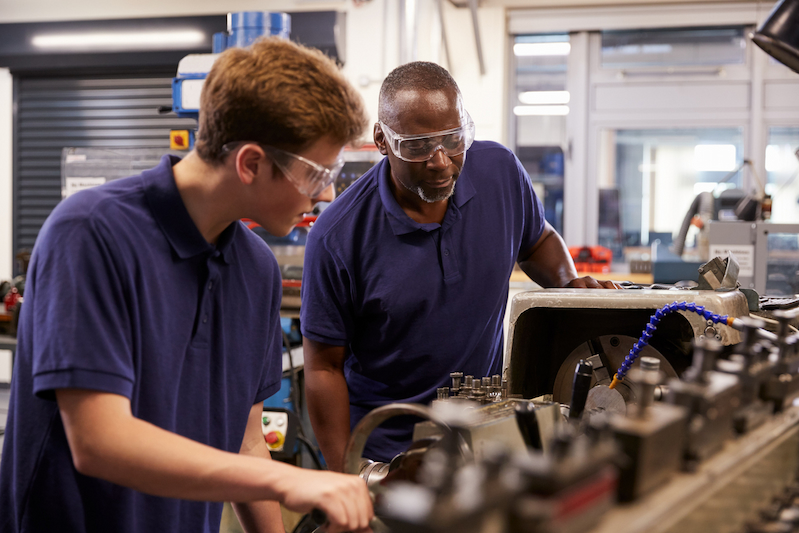 Completing an apprenticeship is the top way to guarantee yourself a job in your chosen field once you are qualified; in fact, over 70% of apprentices stay with the employer after completing their apprenticeship. So, how do you know if a manufacturing apprenticeship is right for you and if you have the right skills and mindset for a successful career in manufacturing?
Great Communication
Being able to communicate clearly and effectively is an asset to any industry. Still, it is particularly desirable in manufacturing, especially when troubleshooting issues and processes requiring a high degree of accuracy. Anyone interested in pursuing a career in manufacturing should expect to have to deliver and follow instructions closely, liaise with co-workers to rectify issues and articulate issues closely when they arise.
An Interest in Science, Technology, Engineering and Mathematics
A strong interest in the STEM subjects would be well suited to a career in manufacturing, as you will likely use STEM-related skills every day, particularly if you were to work with spring manufacturers like Airedale Springs, where we use maths and physics every day in our work.
Modern-day manufacturing is built on science, automation, analysing and refining intricate processes and troubleshooting problems to help operations run as efficiently as possible. Suppose you enjoyed the STEM subjects at school. In that case, you may already have the fountains of knowledge you need to tackle the challenges manufacturing engineers face daily.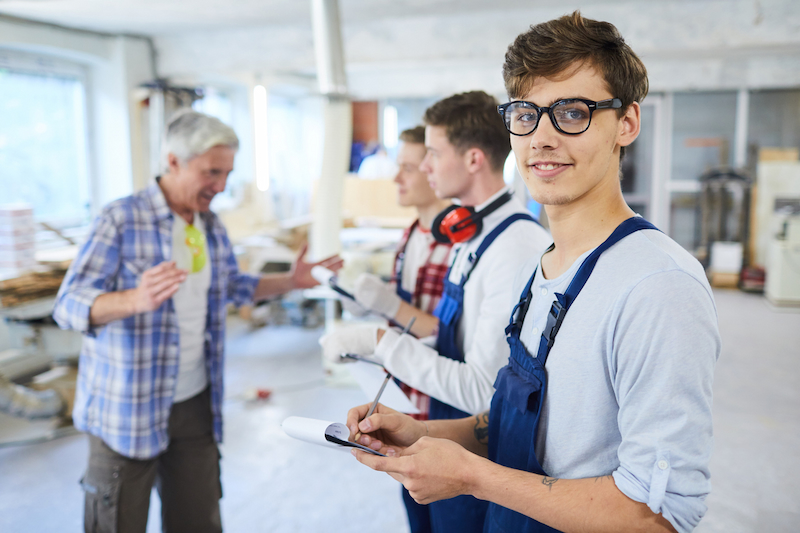 Critical Thinking
As mentioned earlier, manufacturing is all about processes working as efficiently as possible, so identifying when something is not working as well as it could be is an essential skill for anyone looking to succeed in the industry. You will be required to apply logic and reasoning to work through problems, highlight the weak points in a process and work with your team to find the best solution.
Critical thinking is all about asking questions; why is something happening? How can we reduce the margin of error? What are all the viable solutions to a problem, and how do you assess which one is best? These are questions we, as wire form manufacturers, ask ourselves every day. If you can think on your feet and respond quickly to issues with a level head, manufacturing could be the industry for you.
An Interest in Machines and Willingness to Learn Technical Skills
The industry often involves operating specialist machines, like the CNC coiling and wire forming machines we use as compression spring manufacturers. These highly-technical pieces of equipment are used to automate repetitive and mundane processes and boost efficiency in manufacturing. The operator must possess the technical knowledge and understanding of the machinery and any programming software to operate the machine safely and optimise output. A willingness to learn how these machines work is crucial for anyone exploring a career in manufacturing and will allow you to gain highly sought-after skills in the industry.
CNC machines are at the heart of many manufacturing processes, including mills, lathes, plasma cutters and, of course, wire forming and coiling machines. If you're interested in learning more about how raw materials are turned into useable products, have a read of our article on CNC machines and how they are used in manufacturing.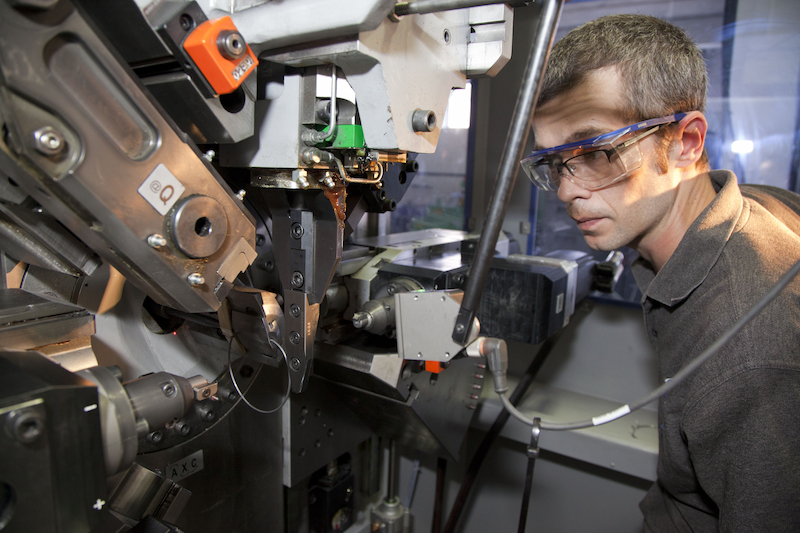 Team Skills
No one person can solve a complex problem as well as a group, and manufacturing is a cooperative environment and requires collaborative problem solving to work through challenges. The industry is driven by innovation and change, which can only happen when people work together to reach a common goal.
Anyone looking to work in manufacturing needs to possess the skills that make up a good team player. This includes honesty, willingness to take responsibility, ability to relay information clearly and effectively to other team members, and active listening.
Many other skills are desirable to manufacturers, including having a flexible approach to learning, diligence and an analytical mind. Many of these skills you can learn or refine on the job, and apprenticeships are structured to ensure you gain knowledge of the theory, practical skills and behaviours required to thrive in the manufacturing industry. Here at Airedale Springs, our apprentices are crucial to the long-term success of our company, and many of our current staff who have been with us for years started as apprentices.
If you've decided to embark on an apprenticeship, take some time to research which manufacturing apprenticeship is right for you and if you think you have the skills and drive to succeed as a manufacturing engineer, talk to us at Airedale Springs today to find out more about how we support and nurture the engineers of the future.