At a glittering awards ceremony on the 16th May the finalists of the 2014 Keighley Business Awards were announced.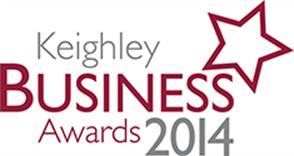 This year, the awards ceremony was a glamorous black-tie affair for 220 guests, held at the Victoria Hall and hosted by BBC Look North presenter Harry Gration.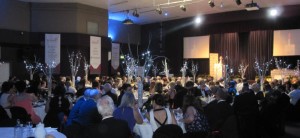 Out of 10 award categories Airedale Springs were awarded the Employer of the Year,
Large Business of the Year and the coveted 'Overall Business of the Year' awards.
Last year, at the inaugural event, we took home one award – the Environmentally Friendly Business of the Year, which sadly wasn't a category this year. If it had been, we are confident that our ongoing commitment to the environment would have certainly placed us amongst the contenders!
Whilst we would have been pleased to simply match that success, this year we were delighted to bring back no less than three awards!
In addition, we were given special recognition as a runner-up in the Manufacturing or Engineering Business of the Year category.
The award for Employer of the Year is one we're particularly proud of; our staff have always been the foundation of our success, as reflected by the fact that we were the first spring manufacturer in the UK to receive Investors in People status, back in 1993.
The coveted overall title of Business of the Year is an important award for us because it brings with it the recognition of our local community that we were the best of a large number of local companies who had entered the awards in 2014. As a family-run business with strong local ties, this means a great deal to us.
Our Chairman Tim Parkinson accepted the awards, and dedicated them to the staff in recognition of all their hard work and achievements over the years.
Pictured at the Keighley Business Awards: (left to right) Sean Parkinson, Steve Hart, Tim Parkinson
The Keighley Business Awards followed hard on the heels of another recent success, at the Regional MX Awards run by the Institute of Mechanical Engineers to help companies to improve their overall performance based on an internationally recognised benchmark.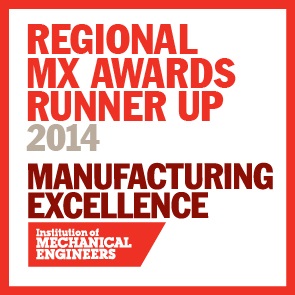 What these awards really highlight for us is the dedication of all of our staff, who have helped to make Airedale Springs a real British success story through their hard work and commitment to meeting the needs of all of our clients.