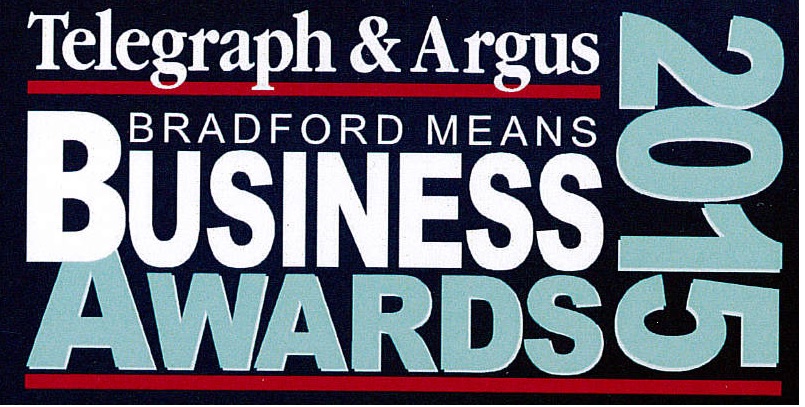 Brian Cooper an employee with 48 years continuous service decided to nominate Airedale Springs in the Telegraph and Argus Bradford Means Business Awards 2015 in the Employer of the Year category.
What were they looking for in the entry?
"Our judges want to know about the company which, in the opinion of its staff, provides the best working environment, best people-development practices, best skills and training programs and demonstrates genuine care for the health and well-being of its workforce.
We'll want to see examples of just why they are a good business to work for, and some specific illustrations of initiatives, projects or gestures that put them in the running for this category."
Brian, abl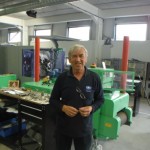 y assisted by his wife Maureen, a past employee of the Company, completed the online entry. It was not until several weeks later that Brian received a letter informing him that Airedale Springs had been shortlisted as a finalist. He also received 3 tickets for the award ceremony to be held at the Aagrah Midpoint, Thornbury, Bradford on the 13th June.
Brian and Maureen were encouraged to attend even though both of them are not curry devotees. They were accompanied by Tim Parkinson, Chairman, who provided his services as chauffer for the evening.
After an excellent meal enjoyed by all, the award presentation commenced, hosted by Charlotte Leeming form the BBC Look North Programme. Each entry was preceded by a short video filmed the previous week. Brian put in an honest and professional performance in front of the camera.
And the winner is…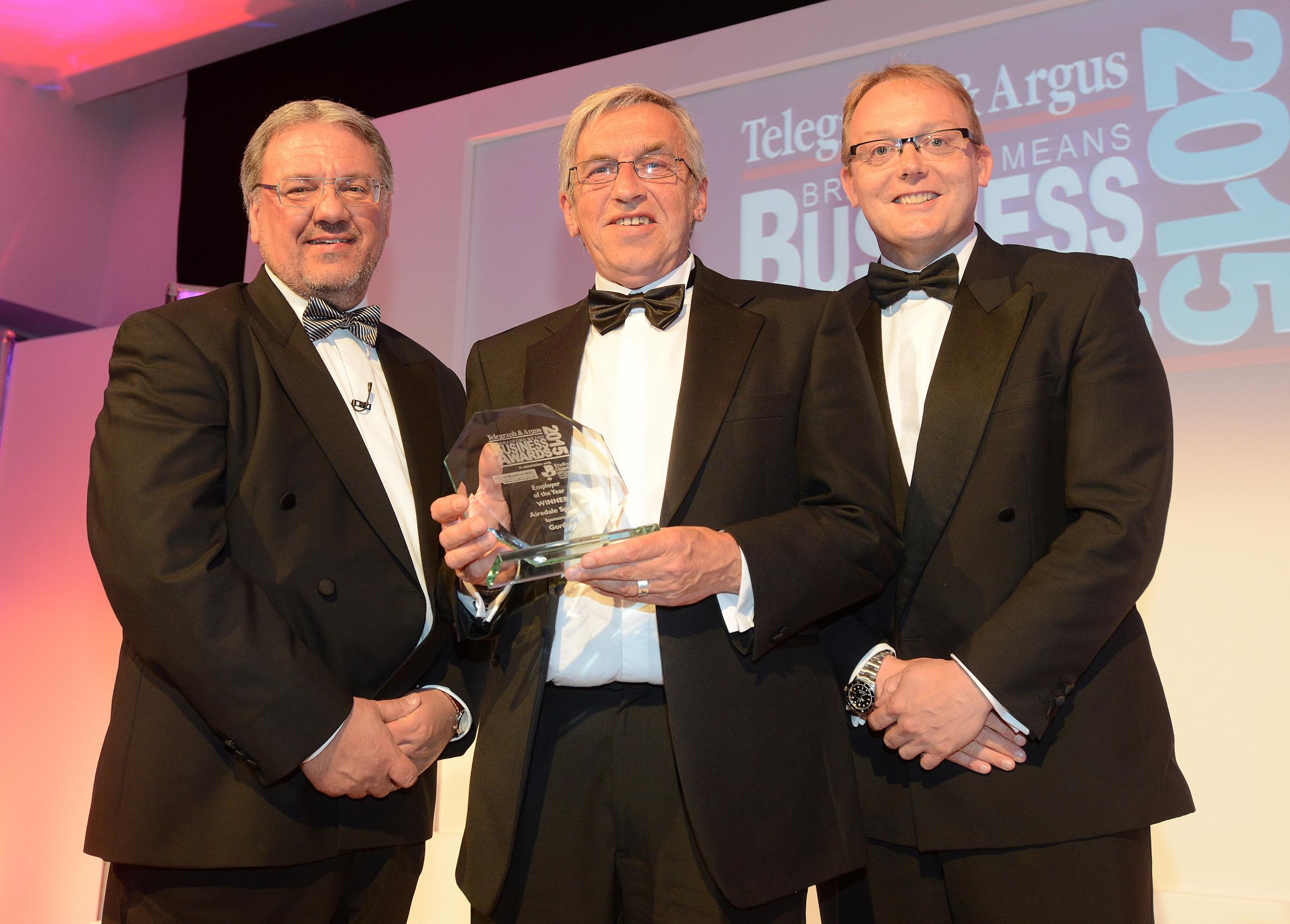 To the delight of all three of us Airedale Springs was voted the Employer of the Year 2015. Brian joined representatives from the sponsors on the stage in front of 300 people from the business community to accept the award.
Brian Cooper, of Airedale Springs, being presented with the award for Employer of the Year with Telegraph and Argus editor Perry Austin-Clarke, and Paul Young, of Gordons Solicitors.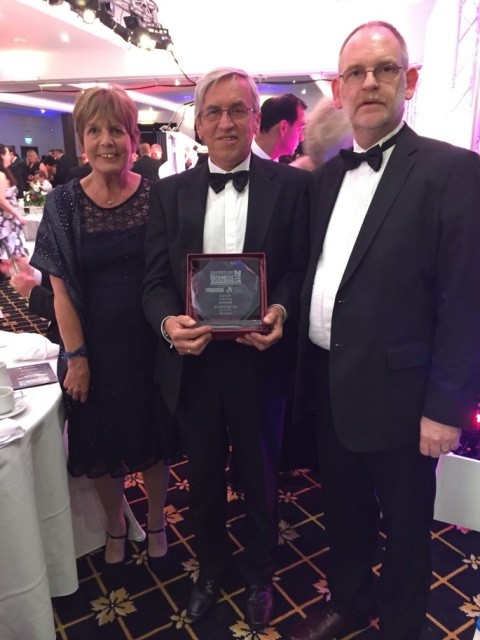 Maureen Cooper, Brian Cooper and Tim Parkinson
Our Award
Telegraph and Argus – Bradford Means Business Awards –
Employer of The Year 2015
AIREDALE SPRINGS (extract from the Telegraph and Argus)
Brian Cooper with 48 years' service wrote: "Airedale Springs as always been a caring family business looking after its employees, 50% of which have been there 25 years or more. They provide good safe working conditions and have an excellent safety record. They also provide good training for apprentice s and in house training…After the fire in August 2010 which caused a total loss of the factory and all contents, the staff and management worked together to rebuild the company again. Management paid all of the staff full pay whether they worked in temporary accommodation or stayed at home."
Tim Parkinson said
"Brian did a fantastic job. He managed to convey to the judges his thoughts and experiences of the last 48 years and what a great Company Airedale Springs is.
It is recognition for the hard work all our staff have put in over the last 70 years, for which today, we are all very proud."
The award follows last years success in the Keighley Business Awards at which Airedale Springs was awarded "Overall Business of the Year", "Employer of the Year" and "Large Business of the Year."