Breaking records in delivery performance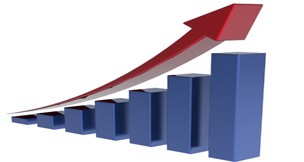 With our on time delivery performance running at an all time high of 97.3% – we are delighted with the increased effeciency of our new equipment and premises.
Innovating with the
When the regional managers of the Engineering Employers Federation visited the opening of our new factory in November 2012 they were inspired by our wire formed footballers (below) and had an innovative idea for their
forthcoming awards dinner in the Connaught Rooms in London. Between us we designed the place card holder below – the perfect ice breaker that caused quite a stir with the engineers at the event.
How did they do that?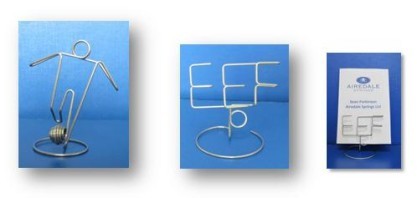 Thumbs up on number of Complaints
As hard as we try we might not always get it right – but our level of customer complaints indicates our efforts are paying off. We measure complaints as a percentage of invoices raised – and in 2012 came in well below our target at 1.08%. We've made an even better start to 2013 – with our rolling average at 0.45% YTD.
An Open Invitation
As always – we would be delighted to welcome you to our new premises here Haworth. If you would like to arrange a visit please contact our Commercial Director, Sean Parkinson – Contact Tel: 01535 643456 Email: parkinsons@www.airedalesprings.co.uk
If you have business for wire forms, compression springs, tension springs or closed coiled garter springs then please send your enquiry direct to our sales team at sales@www.airedalesprings.co.uk or call them on Tel : 01535 643456